Below I've concocted not one, not two but FIVE high end skin care gift ideas and their dupes for anyone on a budget or for anyone who wants to splurge.
HIGH END SKIN CARE
This salon quality micro-fine rapid mousse utilizes color theory to neutralize orange hues – with Colour Bronzers – Instant Natural Looking Bronzing Glow, 4 fl.oz.
Deliberately formulated using a unique blend of violet and brown hue bronzers, this mousse effects a deeper, darker, more dynamic tan.
How to use is easy – you may warm water rinse at 1 hour for Light Bronze, 2 hours for Medium Bronze, or 3 hours for the Darkest Bronze! Don't shower with soap for 24 hours as although the instant, cosmetic bronzers wash away during the warm water rinse, sunless color continues to develop over the next 24 hours following the application, with results lasting 5-7 days.
I've found it great to use, such a summer glow as seen on my Instagram (was so glad to be able to try it from AlexsilverPR)
Fragrance:  Vanilla Summer
 

£29.99
Light-activated multitasking moisturizer provides broad spectrum defense while preventing future signs of skin damage.
Intelligent drone technology is activated by visible light to help boost skin's natural luminosity. I've received this as part of the Skinfluencer team and I love it – I've always been a fan of their products click here for more information.
Defend against UV rays, free radical damage and pollution

Hydrate for visibly smooth skin all day long

Boost skin's natural luminosity
£58.
Exfoliating facial Glow Tonic. It helps tone, firm and tighten the skin. It removes dead skin cells for healthier looking skin. For all skin types and alcohol free!
More effective than traditional scrubs. Pixi were one of the first brands to bring acid toners to the mainstream market, causing Glow Tonic to blow up online and being part of their PR list has been amazing as I've tried such amazing products! Check out my Youtube and instagram for current and upcoming reviews!
250ml £18
(500ml featured on my instagram)
A daytime moisturizer that protects and prevents against the future signs of aging due to environmental damage.
What it does:
• Comforts and moisturizes skin with a blend of extracts that helps strengthen and support the moisture barrier so that skin is better able to defend itself against external irritants.
• Help protect against free radical damage with Vitamins C and E, while a blend of patented enzymes help correct and repair damage from UV exposure as it occurs.
• Provides UVA/UVB protection with a mix of sunscreens that help prevent potential sensitivity or irritation.
Who it is for:
Very Dry to Dry Combination Formula (Skin Types 1, 2) and Combination Oily to Oily Formula (Skin Types 3, 4).
£42.00 – 
£8.40 / 10ml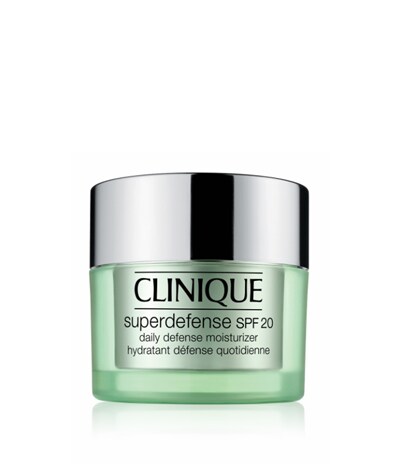 Instantly Renew, Energize, & Smooth the look of Lips.
Featuring an Exfoliation Complex of Caribbean Cane Sugar, Hawaiian Sea Salt & Hibiscus Flower Powder. Boosted with an Antioxidant Rich Tropical Fruit Blend of Sweet Almond Oil, Guava, Cherimoya, Star Fruit, Lychee & Mangosteen and TEAOXI® Moroccan Mint Leaf for Sweet Minty Kissable Lips.
• Apply liberally & Massage onto lips for 5-10 seconds to pre-exfoliate
• Gently massage with water to activate fizzing renewal action
• Rinse with warm water.
• Use 2-3x per week
£18 25g. £72.00 /100g
---
DRUG STORE DUPES.
 A unique blend of active tanning agents leave you with a deep bronze, natural looking tan.
How to apply is super easy, I've got and tried this product, so you shake closed bottle well before use and then apply a small amount of mousse evenly, in a circular motion onto the body and face.
To avoid streaks on knees and elbows, bend when applying to these areas. The tan will develop over 4-6 hours. During this time, avoid any contact with water, perspiring or applying any other products to the skin. After this time, shower off the guide colour with lukewarm water. Avoid using any soaps, shower gels or shampoo when rinsing. You're good to glow! Make sure you are dry before getting dressed or going to bed and pat off any excess colour with a dark towel!
Streak Free

Wash Off Guide Colour

Dermtologically tested

With Olive Milk & Vitamin E
Costs vary from which site you buy from but is available in Boots, Superdrug or even 'bargain' stores for £3.
£4.99 250ml
Introducing NEW Skin Defence Multi-Protection Essence SPF 50 PA++++, our strongest multi-protection to help protect your skin day after day.
A feather light, milk-to-water essence with broad spectrum UV filters, brightening red algae and Vitamin C, to help protect skin against multiple skin aggressors, while providing utmost comfort. This is the Dermalogica dupe that I found.
UVA Protection: PA++++: Helps protect skin from UVA rays, including long UVA rays, which reach deep within the skin and accelerate the process of skin ageing.

UVB protection: SPF 50 helps protect skin from UVB rays that trigger redness and damage the skin's surface.

Anti-dullness: With red algae extract and vitamin C to brighten skin for a more luminous complexion.
£21 – 

£35.00/100 ml
Budget supermarket brand Aldi has launched a dupe for Pixi's iconic glycolic exfoliating toner: Glow Tonic. Not only does Lacura's Healthy Glow Tonic sound the same as the Pixi version, but the packaging is also, almost identical.
Suitable for all skin types the Healthy Glow Toner visibly brightens your skin while removing impurities. This is the perfect treat for your face! Not only does it remove impurities and brighten your face, the glycolic acid improves your skin texture – leaving you feeling soft and smooth.
5% Gylcolic acid

Exfoliates

Removes impurities

Visibly brightens your skin

Improves skin texture

With aloe vera and ginseng
£3.99 250ml.
Leaves a smooth and matte finish, drying exceptionally fast – the perfect base for makeup which I've been trialling as part of a Savvy circle campaign!
It delivers glowing and weightless skin by transforming into liquid upon contact with the skin as the formula with advanced Amino-Peptide complex helps reduce the appearance of fine links and wrinkles.
Actively hydrates to help improve skin firmness for a lifted look




Anti-ageing moisturiser designed for the areas most prone to ageing: the eyes, jawline and neck.

uniquely whipped with moisture to transform from cream to liquid on skin for fast absorption. This transformation into liquid enables an optimal delivery of anti-ageing ingredients to your skin's surface layers and provides the perfect base layer for makeup.
£19.99 50ml.
Infused with jojoba oil, this lip scrub is 'everything' when it comes to prepping your pout. Works beautifully with #THISISEVERYTHING Lip Balm or Lip Oil –  cruelty free.
I've not tried this product but sounds like a fantastic dupe, I have been trying the Jelly Pong Pong Lip scrub which you can buy from eBay or Amazon for a similar price and I love that (haven't added it into the drugstore option as not seen it available)
• Gentle scrub to prep lips
• Comfortable application
• Leaves smooth finish
Their website it costs at £6 but Boots is £4.80. 14 G | £3.43 per 10G
---
For more ideas check out my youtube fake tanning with Norvell and Alya face mask plus others!
---
HISTORY OF MOTHERS DAY
Mothering Sunday, known as Mother's Day, is held on the fourth Sunday of Lent. It is exactly three weeks before Easter Sunday and usually falls in the second half of March or early April.
Mothering Sunday 'back in the day' was originally a time when people returned to the church, in which they were baptized or where they attended services when they were children. This meant that families were reunited as adults returned to the towns and villages where they grew up and in time, it became customary for young people who were working as servants in large houses, to be given a holiday on Mothering Sunday.
They could use this day to visit their own mother and often took a gift of food or hand-me-down clothing from their employers to her – fast forward into the future and now it's a modern 'holiday' where people still visit and take gifts to their mothers, grandmothers, carers and also where businesses excel in selling items so it's more about money and buying rather than actual thoughtful gifts – it's more consumerism based.
LENT
Traditionally, people do a fast during Lent as it's the period from Ash Wednesday until Good Friday. Learn more about it on my blog post on Pancake recipe and their history!
During Lent, people don't eat from sweet, rich foods or meat, however, the fast was lifted slightly on Mothering Sunday and many people prepared a Simnel cake to eat with their family on this day.
A Simnel cake is a light fruit cake covered with a layer of marzipan and with a layer of marzipan baked into the middle of the cake – my Grandma and Nana make these so well!
Traditionally, Simnel cakes are decorated with 11 or 12 balls of marzipan (I looovvvee Marzipan!), representing the 11 disciples and, Jesus Christ. One legend says that the cake was named after Lambert Simnel who worked in the kitchens of Henry VII of England sometime around the year 1500.
For more information on the history of Mothers Day click this link.
Mothering Sunday is not a public holiday – it falls on Sunday, 31 March 2019 this year and most businesses follow regular Sunday opening hours in the United Kingdom.
THOUGHTFUL GIFT IDEAS
With all being said it's lovely to receive a gift and show your mother, Grandmother, carer that you appreciate them (let's face it we don't do it everyday) so I made this list under £60 to suit budget and requirements. It doesn't have to be about expensive items, even getting your kids to make a handmade card with their hand print on is enough!
HOPE YOU ALL ENJOYED THIS BLOG POST!!