I have great memories of this day – coming home from school after an hour long bus journey from Primary School to go inside a warm country kitchen while my mum rustles up (on the hob) loads of amazingly tasty thin goodies for my siblings and I! We would enjoy lemon and sugar or chocolate spread and reminds me of just happy childhood times.
WHAT IS PANCAKE DAY/SHROVE TUESDAY
Shrove Tuesday always falls 47 days before Easter Sunday, so the date varies from year to year and falls between February 3 and March 9.
This year 2019 Shrove Tuesday will fall on March 5th!
Pancake Day or Shrove Tuesday is the traditional feast day before the start of Lent on Ash Wednesday. So, basically the last opportunity to use up eggs and fats before embarking on the Lenten fast and pancakes are the perfect way of using up these ingredients… And to enjoy treats of course!
Lent is the 40 days leading up to Easter and was traditionally a time of fasting and on Shrove Tuesday, Anglo-Saxon Christians went to confession and were 'shriven' (absolved from their sins). A bell would be rung to call people to confession which came to be called the 'Pancake Bell' and is still rung today.
The pancake has a very long history and featured in cookery books as far back as 1439. The tradition of tossing or flipping them is almost as old: "And every man and maide doe take their turne, And tosse their Pancakes up for feare they burne." (Pasquil's Palin, 1619).
A traditional English pancake is very thin and is served immediately with golden syrup or lemon juice and caster sugar are the usual toppings for pancakes and is a thin, flat cake, made of batter and fried in a frying pan. 
"Flat as a pancake," according to the Oxford English Dictionary, has been a catchphrase since at least 1611. Usually it's applied disparagingly to flat chested women such as myself. The defining characteristic of the entire vast family of pancakes, however, from crepe to griddlecake, blini, bannock, and beyond – is flatness.
The ingredients for pancakes can be seen to symbolise four points of significance at this time of year:
Eggs – Creation

Salt – Wholesomeness

Milk – Purity

Flour – The staff of life
To make 8 or so standard pancakes you will need:
8oz plain flour

2 large eggs

1 pint milk

salt.
Instructions:
Mix all together and whisk well.

Leave to stand for 30 minutes. Heat a little oil in a frying pan, pour in enough batter to cover the base of the pan and let it cook until the base of the pancake has browned.

Then shake the pan to loosen the pancake and flip the pancake over to brown the other side.
In the UK, pancake races form an important part of the Shrove Tuesday celebrations – an opportunity for large numbers of people, often in fancy dress, to race down streets tossing pancakes. The object of the race is to get to the finishing line first, carrying a frying pan with a cooked pancake in it and flipping the pancake as you run.
The most famous pancake race takes place at Olney in Buckinghamshire. According to tradition, in 1445 a woman of Olney heard the shriving bell while she was making pancakes and ran to the church in her apron, still clutching her frying pan. The Olney pancake race is now world famous. Competitors have to be local housewives and they must wear an apron and a hat or scarf.
For some more information on Pancake Day click here
Recipe for a pancake pie
The following recipe is taken from Charles Carters The Complete Cook (1730) whilst it is not given as a pre-lenten dish, it is a novel way to present pancakes.
BANNIET TORT (18TH CENTURY VERSION)
"Take a pint of cream, and make it into Pancake Stuff; season it as you do pancakes, and fry off eight of them fine, crisp, and brown; sheet a little dish with Puff-paste, and lay in the bottom, some slices of citron; lay on those a pancake; have some sack and orange-flower water and sugar mingled together, and sprinkle over: Lay another; then more sweetmeats, and sprinkle between every one still till you have laid them all: Lay sweetmeats on the uppermost, and sprinkle what you have on the top, and close it with a thin lid, and bake it off pretty quick; and when baked, cut it open, squeeze in an orange, and shake it together, and cut the lid to garnish; sugar it over, and serve it."
Keep things light with a low-fat favourite – this simple zesty classic is a quick way to please everyone. You could also add your own tropical twist by using sliced mango, tropical juice and fat-free Greek yogurt instead of traditional orange, or maybe treat yourself to a boozy brunch version with a splash of Cointreau.
Try their crêpes Suzette recipe.
2. Chocolate, peanut butter and banana
Perfect with a thinner base, this super sweet filling will pack out your pancakes, making them cost effective and great for sharing.
Try their choc chip, peanut butter & banana pancake recipe.
3. Squash, goat's cheese and rosemary
Proving your topping doesn't have to go…er… on top, these sophisticated fritters make a great brunch or even a starter if you're celebrating in the evening.
Try their squash, goat's cheese & rosemary pancake recipe.
4.Breakfast bacon and egg

Thin and limp not your thing? Throw mashed potato into the mix for chunky pancakes – you'll still get all the fun of the traditional prep but they'll be much nicer with a breakfast topping of bacon and egg.
Try their potato pancakes recipe!
5. Buttermilk pancakes
Fast becoming a favourite of those who take their pancakes seriously – buttermilk is the secret ingredient in James Martin's indulgent recipe, which is more than worthy of its five-star rating.
Try their buttermilk pancakes with sticky bananas and Brazil nuts.
5 VEGAN PANCAKE RECIPES
Standard Pancakes.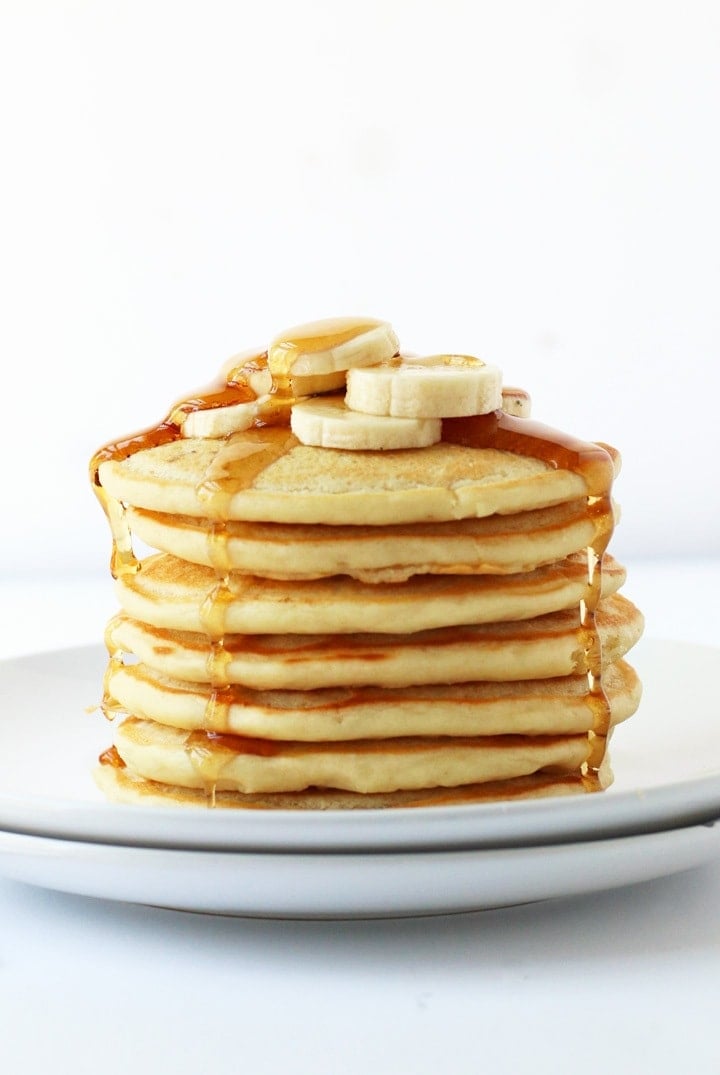 Chocolate Pancakes.
Banana Oatmeal Quinoa Pancakes.
Buckwheat Pancakes.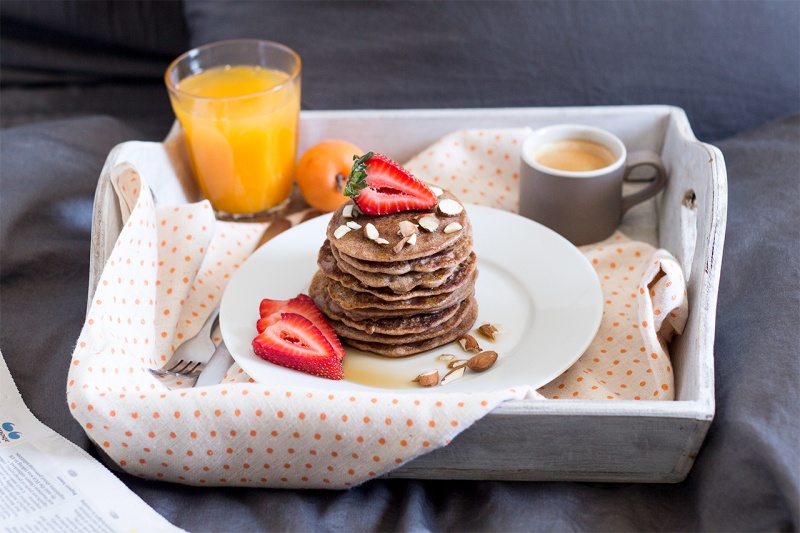 5 UNUSUAL PANCAKE RECIPES
Oatmeal Cottage Cheese pancakes
Bacon and Somerset brie pancakes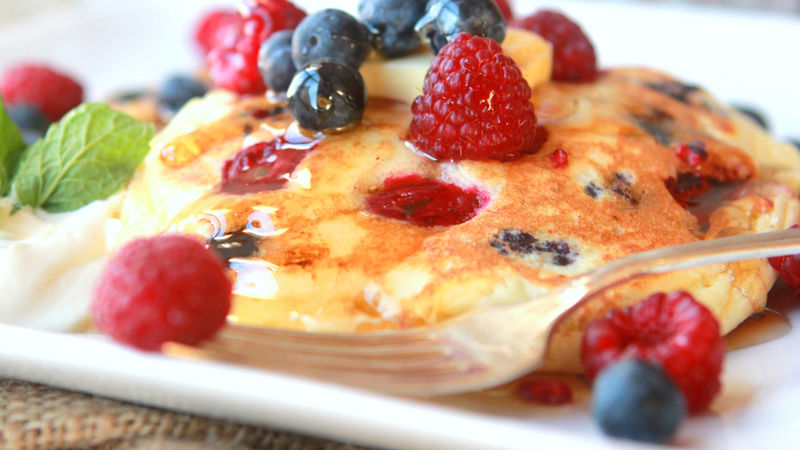 5
SAVOURY PANCAKES
Savoury pancakes are a great solution for Pancake Day if you aren't into the sweet stuff! -Or start with one of these easy savoury pancake recipes then have a round of sweet pancakes for dessert – sorted!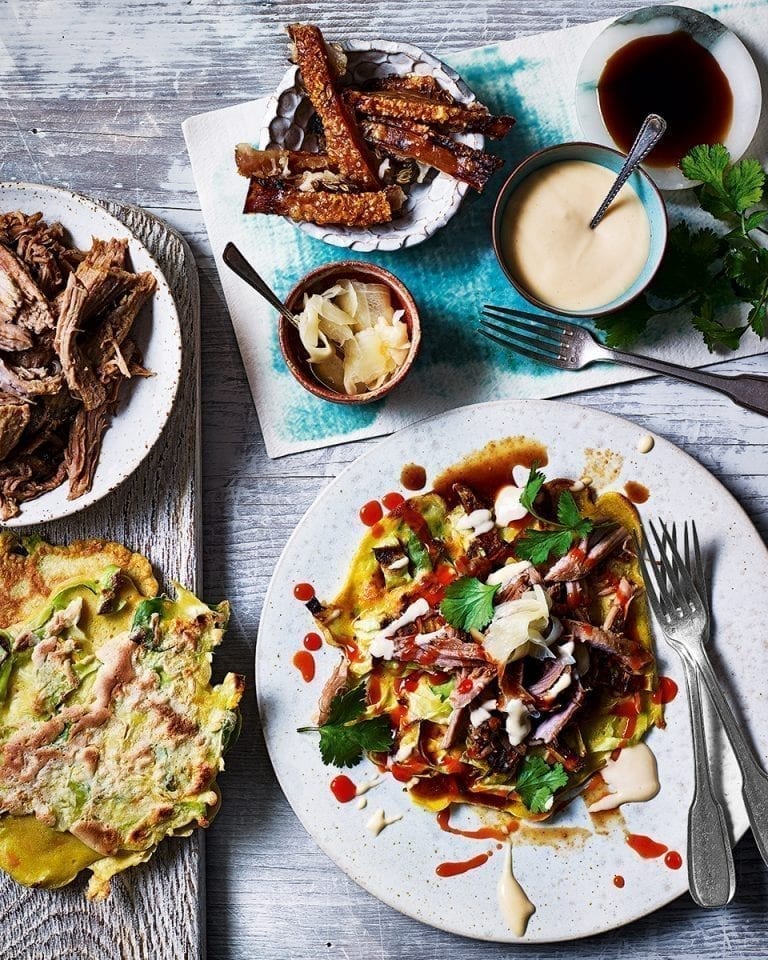 When you follow a low carb diet, you are reducing the amount of glucose being consumed. Without glucose, your body begins to burn fat for energy instead and when you add healthy fats to your meals, like you do on a ketogenic diet, your body uses fat for energy, and you experience weight loss and improvements in your overall health. Keto recipes include foods like coconut oil, eggs, avocados, nuts and other healthy fats.
GLUTEN FREE PANCAKES
As there is an increasing need for recipes free not only from gluten but other allergens, try our suggested ingredient swaps if you would like to make gluten free pancakes also free from dairy and/or eggs. 
So, whether you celebrate pancake day for it's religious reasons, for the pancakes or not at all I hope this blog post was informative alongside offering yummy recipes I've discovered!