What do you get?
A variation of three to six products every month, depending on their size, ranging from skincare (such as bath salts, body scrubs, oils and creams or face care) to bath and meditation accessories (such as candles, incense, crystals etc).
Subscribe to receive a box every month. Cancel anytime.
You will receive a box every month unless you cancel or skip the following month. You can cancel or skip at any time directly from your Account, there are no contracts and no commitments. Flexible & Hassle free!
What I recieved 
Such a thoughtful box! Inside it was:
I think this product has really helped my skin smooth out. The design is easy to use, hold and open – I applied 3-4 drops on cleansed skin in an evening.
It is a natural, organic, non GMO, suitable for vegans and of course CF. With its light texture, this antioxidant facial oil is quickly absorbed into the skin and strengthens its moisture barrier.
It also has an anti-pollution complex and improves resistance to the damaging effects of weather, pollutants and dirt. There are also a blend of three rich oils including Rosehip Seed Oil for nourishment, Sacha Inchi to protect against oxidative damage and Cranberry Seed Oil to protect the skin from environmental stressors.
Odylique Muscle Ease is a certified organic massage oil containing a concentrated formula for the massage of problem areas. The essential oils have a long history of traditional use to promote repair of aching muscles.
Smells fantastic! I suffer from an 'achey' back since having my second child so with my third it's even worse but this is a relieving blend of black pepper, lavender, marjoram and rosemary plus has hydrating cold pressed olive and coconut oils.
The nourishing cold-pressed massage oil base (olive, coconut and high oleic sunflower) leaves the skin moisturised but not greasy.
I love how it's 100% organic, 100% natural, Vegan friendly, Product is Soil Association certified plus they use recyclable packaging that was manufactured in the UK and Western Europe.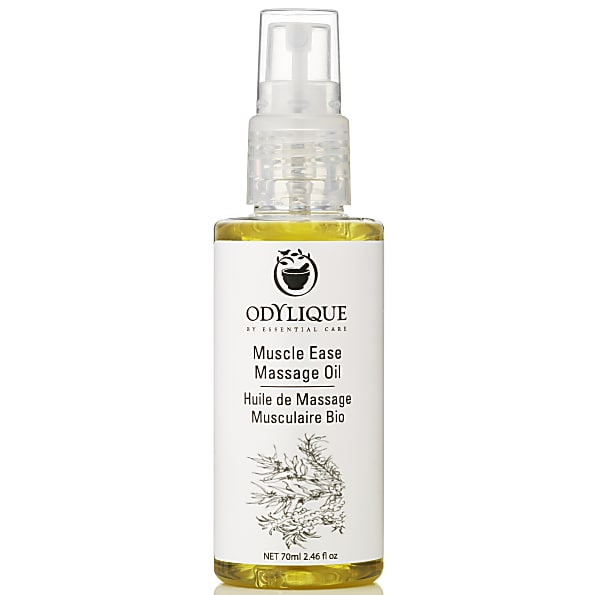 Which is a pure cleansing balm made with just 7 ingredients. They include British thistle, aromatic eucalyptus and refreshing spearmint oils to lift dirt and rejuvenate dull, tired skin. With each Steam Clean, you will also get a 100% organic cotton face cloth. Use it with warm water as described below for a little spa moment.
The ingredients – Grapeseed oil moisturizes and assists with skin repair processes which you apply a small amount to dry lips and dry skin patches for a nourishing, soothing boost. Thistle oil is nourishing, contains essential fatty acids and helps with reducing large pores.
Cleanses the face and neck of dirt and make up

Can be used on dry lips or other dry skin patches for instant nourishment

100% organic formula with just 7 ingredients.
Easy to use too! I massaged a small quantity into my face and neck then soaked the 100% organic cotton face cloth in warm water and held against my face for a minute to steam and activate the essential oils. Breathe in deep and cleanse away. 
Absolutely love this – such a great idea!  From raspberry powder to Calendula petals and dead sea salts, this infusion is great for irritated skin and even eczema and psoriasis! I felt like I was having such a luxury bath.
About the ingredients:
Dead Sea Salts – These salts contain high levels of magnesium, potassium, calcium chloride and bromides which help reduces inflammation of the muscles and joints, relaxes muscles and relieves pain and soreness.

Bergamot essential oil – has superb antiseptic qualities which encourages healing and skin regeneration
Burdock Root – known for its antibacterial and anti-inflammatory properties this herb has been used for centuries to ease many skin conditions

Comfrey Leaves – stimulates healing due to its natural concentration of allantoin, which is also soothing, an anti-irritant and a skin protectant
Oatmeal – used as early as 2000 BC by the Egyptians to beautify their skin. Oats contain polysaccharides which form a fine protective film when applied to skin which helps to prevent moisture loss. Oats also have anti-inflammatory properties and can give immediate relief from dry, itchy skin conditions.

Raspberry Powder – raspberries contain high levels of Omega 3 and Omega 6 fatty acids which are found to be great for treating skin related conditions like eczema and psoriasis.

Chamomile essential oil – long known for its soothing, calming and anti inflammatory benefits, Chamomile is one of the gentlest essential oils.
Calendula Petals – these petals are antiseptic, anti-inflammatory and immune stimulating which make them ideal for treating irritated skins.
"T plus was created by founders Jade and James with a view to taking the best bits from green, herbal and fruit teas (and ditching the not so good bits) and introducing the benefits of a vitamin supplement that could help everyone get the right goodness they need, when they need it most."
50% RDA Biotin and vitamins B2 and C (vitamins that contribute to the protection of cells from oxidative stress)

Cleansing herbs Milk Thistle, Dandelion root and Ginger Root.
Antioxidants work to prevent the body's version of rust and thus help to keep us young and protect us from damage from pollution, this variety of tea may help the immune system, reduce caffeine intake and may also help digestive system. I really love the idea of this tea and was glad to try it.
Overall thoughts
One word – lovely.
The design of the box itself is beautiful, has a very earthy vibe. I added the Bath Tea Infusion bag to the bath when running then let infuse, the water turned cloudy due to the powders, oatmeal and dead sea salts infusing into the water which I liked to see it working (100% Natural Ingredients too!)
I applied the Skin and Tonic to my face to cleanse while in the bath then used the Odylique massage oil and RioRosa face oil afterwards. Lets not forget I had my healthy cuppa!
Everything in this box was designed to help with skin, relax and soothe the soul. A bath before before bed is apparently a good way to ensure that you drift off to the Land of Nod without too much difficulty. It's a matter of temperature adjustment and hormones plus a warm bath makes your immune system work better.
This box is a great way to discover new products. While the products housed within some boxes are revealed before you part with your cash, this box was a kept secret, so you I got a nice surprise when the box landed in my hands and while they make for a great gift to yourself, they're also a great option for birthdays and holidays (my mum tried the RioRosa oil and found it nourishing for her skin)
Good points
The delivery time was fantastic.

The items – literally love them all, such a nice variety of treats for anyone to try.

100% would recommend.

The box itself with all the items in are extremely well thought through.

A bath can help with muscle pain and this box contained both the bath aroma as well as the muscle oil which I found useful.

Products I've never even heard of I've used now!

Self care is important.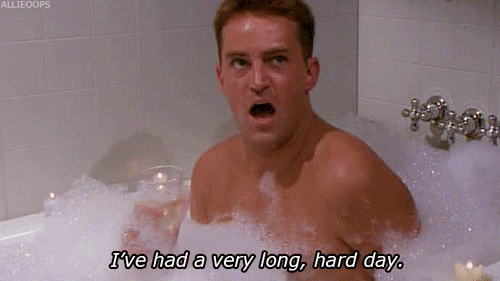 Disclaimer – I was sent this box for purpose of review but all thoughts and opinions are my own – contains no affiliate links.
Check out Stars and Sage Website