@meetdaye make amazing sustainable tampons!! This box or goodies was kindly gifted/PR product to me!
I was so excited to receive this awesome subscription box! Not only is it such a cute aesthetic box but the products are high quality too!!
I was gifted:
• 3 CBD regular tampons
• 3 CBD super absorbent tampons
• 3 regular tampons
• 3 super absorbent tampons
• Free epic carry pouch
• A free tin
• Two super soft reusable face masks.
• One super soft scrunchy.
• A cute postcard plus information.
ABOUT
They invest in research with the aim of overcoming historical gender biases in medical research and product innovation.
They recognise that the one-size-fits-all healthcare model doesn't work. There is no one way to be healthy.
They go with your flow by delivering convenient, high-quality products that fit your needs and lifestyle, without compromising on your values.
They see privacy and continuity as the bedrock of being your own health advocate and owning your health record – the central purpose of their digital platform.
They interpret sustainability holistically.
They are committed to making our products and services as environmentally friendly as possible – a continued effort.
Sustainability to Daye doesn't just mean the health and happiness of the planet; it means the wellbeing of the company and everyone who's part of it.
They believe consumers should be able to make educated choices. This can only be achieved if brands commit to radical transparency. We lift the veil on our supply chain and manufacturing process and invite their community to know exactly what's going on behind the scenes of Daye.
They believe medical research should be accessible for all. That's why we make our own research and related scientific studies accessible and digestible to the non-medical community through our blog, Vitals.
They believe female health is human health.
They make products like Proviotics, CBD Balm, Daye squish set, Reusable face masks as well as their awesome tampon boxes!
For more information check out their Website!
THOUGHTS
I love that 100% of the profits go to LAWA and Women's Aid, so on top of keeping you & other safe, by purchasing a Daye mask you're helping survivors of domestic abuse
I was extremely intrigued by the CBD infused tampon design (you can get them without too) which I adore the idea of! The box design is beautiful, attention to detail is spot on and the quality of the products are amazing!! Highly recommend.
THE SCIENCE
CBD (AKA cannabidiol) is a cannabinoid, a molecule derived from the hemp plant. Our bodies naturally produce very similar molecules, known as endocannabinoids! That's why CBD is recognised by our body's endocannabinoid system (ECS), which is responsible for modulating pain relief and inflammation, among other things.
Fun fact: the vaginal canal is home to one of the highest concentrations of cannabinoid receptors!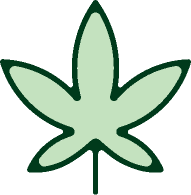 CBD is without a doubt a cowboy industry, and the lack of regulation means poor quality products have become the market standard. At Daye theyonly use CBD produced to pharmaceutical-grade standards.
This means:
CO2 extraction – A CBD extraction method, which removes the need for solvents, which in turn ensures the end product is free from chemical residues.
THC-free – their exclusive supplier has a patented technology for removing all THC from the final CBD extract.
Closed loop stainless steel production: all machine components comprise of stainless steel. The production is fully isolated from air and outside contamination. 
From seed to soil to bottle – all from one supplier: our exclusive CBD supplier is the only one in Europe to own the entirety of their supply chain – from farm to bottle. This ensures they have unprecedented quality control over the CBD extract. 
The self-regulation standards they have adopted are what prompted the FDA to select us as a speaker during their cannabinoids public hearing in May 2019 where we had the opportunity to present our research and safety standards to date. 
BOX OPENING ASMR STYLE:
MORE PHOTOS
(WordPress wouldn't let me put them on the blog)
Medical Advisory Board
Their medical advisory board is composed of researchers, doctors, and female health experts, who together represent some of the leading voices of reproductive health science today.
Dr. Nicola Tempest – Senior Registrar and Clinical Research Fellow with an interest in endometriosis, Liverpool Women's Hospital
Dr. Mike Armour – leading researcher on use of cannabinoids for gynaecological pain, Western Sydney University
Prof. Dharani Hapangama – Professor of Obstetrics and Gynaecology at the University of Liverpool, with a research interest in gynaecological cancers
Prof. Louise Kenny – Executive Pro-Vice Chancellor, with an interest in pregnancy disorders, Liverpool University
Prof. Iain Buchan – Chair of Public Health and Clinical Informatics at the University of Liverpool
Dr. Melanie Bone – ACOG certified OBGYN, who has adopted CBD in her practice
Mr. Benjamin Viaris de Lesegno – Consultant Obstetrician & Gynaecologist
Prof. Douglas Kell – Research Chair in Systems Biology, University of Liverpool
Martin Varsavsky – Founder of Prelude and Overture
Miss Claire Mellon – Consultant Obstetrician & Gynaecologist
Dr. Belinda Coker – Physician specialising in female health