The US commemorates the birthday of American civil rights leader Reverend Dr Martin Luther King Jr and celebrates his life on January 18 – remembering all of the tremendous strides the activist led in promoting civil liberties for all Americans.
---
Martin Luther King Day is a federal holiday held on the third Monday of January. It celebrates the life and achievements of Martin Luther King Jr., an influential American civil rights leader. He is most well-known for his campaigns to end racial segregation on public transport and for racial equality in the United States.
---
Martin Luther King, Jr., is known for his contributions to the American civil rights movement in the 1960s. His most famous work is his "I Have a Dream" speech, delivered in 1963, in which he spoke of his dream of a United States that is void of segregation and racism.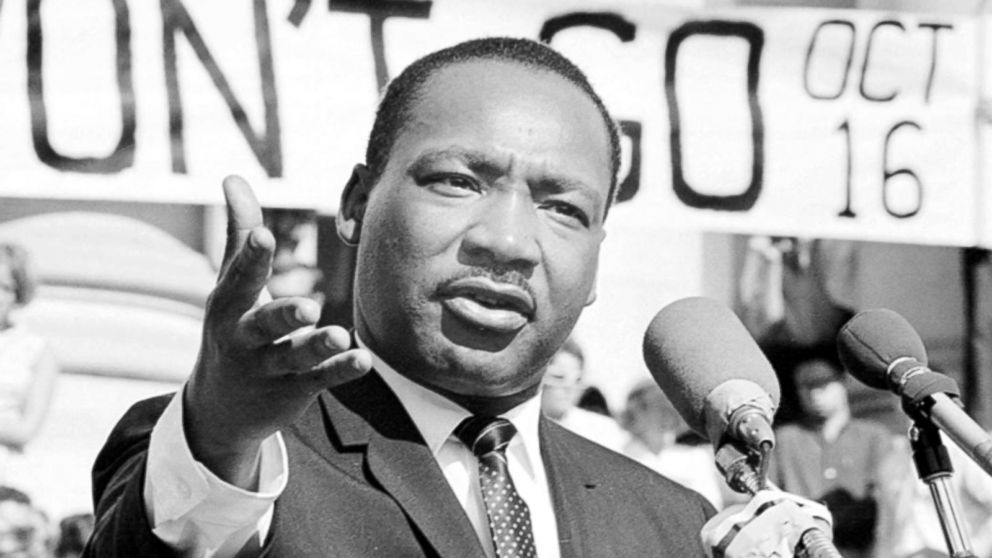 ---
Who was Martin Luther King Jr?
---
Born January 15, 1929, in Atlanta, Martin Luther King Jr was an American Christian minister and activist who became the most influential speaker and leader during the civil rights movement.
King was known for advancing civil rights through nonviolent protests and civil disobedience, which was rooted through his Christian beliefs.
He participated in and led marches for blacks' right to vote, desegregation, labor rights, and other basic human civil rights.
---
In 1957, King became the first president of the Southern Christian Leadership Conference (SCLC).
As president of the SCLC, King led the unsuccessful Albany Movement, in Albany, Georgia, and helped organize nonviolent 1963 protests in Birmingham, Alabama.
In 1963, King helped organize the March on Washington, where he delivered his famous I Have a Dream speech on the steps of the Lincoln Memorial.
In October 1964, King won the Nobel Peace Prize for combating racial inequality through nonviolent resistance.
On April 4, 1968, King was assassinated at the Lorraine Motel in Memphis, Tennessee. He died at the young age of 39.
---
---
What was his famous I Have A Dream speech about?
On August 28, 1963, during the March on Washington for Jobs and Freedom, King delivered his famous I Have a Dream speech.
King called for civil and economic rights and an end to racism in the United States.
He delivered his remarks in front of over 250,000 civil rights supporters from the steps of the Lincoln Memorial.
At the beginning of his speech, King made a reference to the Emancipation Proclamation, which declared millions of African American slaves free in 1863.
He said, "One hundred years later, the Negro still is not free."
Towards the end of his speech, King described his dreams of freedom and equality arising from a land of slavery and hatred, translating into the theme "I have a dream."
"I have a dream that my four little children will one day live in a nation where they will not be judged by the color of their skin but by the content of their character," King said in 1963.
---
Who assassinated Martin Luther King Jr?
James Earl Ray was convicted of assassinating King at the Lorraine Motel in Memphis, Tennessee.
In 1969, Ray was convicted after entering a guilty plea, thus forgoing a jury trial and the possibility of a death sentence.
He was sentenced to 99 years in prison.
He served 29 years of his sentence until he died on April 23, 1998, at the age of 70.
When did MLK Day become a federal holiday?
In 1983, President Ronald Reagan signed the holiday into law, and it was first recognized three years later.
Some states resisted the holiday, attempting to co-opt its meaning by combining it with other holidays.
It was finally observed in all 50 states as a federal holiday in 2000.
---
---
Allyship is a constant journey and constant work. When you lose sight of that, you stop being an ally in a way that is responsible, necessary and useful. Being a meaningful ally to any community means constantly critiquing your allyship, working to better yourself so you can be a more thoughtful and impactful advocate.
Martin Luther King Jr. Day should be a day when we look at the entire scope of the racial justice movement, past and present. With that, for white allies, comes the opportunity to evaluate and reframe the work they are doing to support the movement.
To critique yourself, it always helps to go back to the basics: Start with these 5 great articles on how to be a ally to People of Colour. Notice where you could be doing more, and then do it – and always remember your job is to support, not overtake.
---
Martin Luther King Jr. Day is often seen as a time to reflect on the history of racial injustice in America. But racial injustice is definitely not something entirely in the past. The proof is in the necessity of movements like  Black Lives Matter, working to challenge racism in all forms, from everyday microaggressions to deep structural violence that are embedded in our society.
Seeing the Civil Rights Movement of King's era and the end of lawful racial segregation as the end of racism in the United States is a disservice to the black community now. Discrimination, bias and disadvantage still exist daily for people of color, which needs to be recognized before it can be challenged.
It's important to note, especially at a time like MLK Day, that recognizing racism still exists today is not devaluing racial justice movements of the past by saying they were unsuccessful. These movements, in fact, were highly successful, chipping away at a large issue that often feels overwhelming to tackle. Recognizing racism today, rather, is essential to expanding upon the movements of the past, creating the awareness needed to notice injustice more critically and comprehensively.