Barleycup is an instant cereal drink which is available in the United Kingdom.
HISTORY OF BARLEY CUP
Barley and rye are amongst the world's oldest cultivated grains and have been enjoyed by mankind for centuries – thanks to their great taste and nutritional profile, including fibre content and vitamins.
WHAT I RECIEVED TO REVIEW
[AD] I was gifted to review the Organic, Cereal and Dandelion powder drinks, all 100g
Barleycup Cereal Drink with Dandelion 100g
Perfect caffeine free beverage with dandelion

No added sugars

Lactose-free and dextrose-free
A refreshing alternative to tea and coffee, Barleycup with Dandelion contains only natural ingredients and pure dandelion essence. It is free from artificial additives, free from lactose and dextrose and contains no added sugars.
Directions: Put 2 teaspoons (5 g) of Barleycup into your favourite cup (or 3 for a larger cup) Add hot – but not boiling – water.
Ingredients: barley (40%), rye, chicory root, dandelion root (10%), sugar beet. For allergens, please see ingredients in bold.
Barleycup Powder 100g
Perfect coffee alternative

Does not contain caffeine

Only natural ingredients – cereals and chicory
Barleycup drinks are the natural choice for those who like tea and coffee but are trying to cut down on the amount of caffeine in their diet. Made only from wholesome roasted barley, rye and chicory.
Directions: Put 2 teaspoons (5 g) of Barleycup into your favourite cup (or 3 for a larger Cup)
Add hot – but not boiling – water (250 ml)
Ingredients: Barley (47%), Rye, Chicory. For allergens, see ingredients in bold.
Barleycup Organic Powder 100g
The perfect non-caffeine drink for daytime and evening drinks.

Can be drunk with or without milk or milk alternatives.

A mild combination of cereal grains (barley and rye) and valuable chicory root.

Barleycup Organic is free-from caffeine and contains no artificial additives.
Ingredients: Roasted barley* (47%), rye*, chicory*. *Certified organic cultivation.
BENEFITS OF BARLEYCUP
Barleycup is easy to make.

A mild taste the whole family will love. plus naturally caffeine free.

The natural choice for those wanting to cut down on sugar.

Easy to reduce caffeine intake.

Source of fibre.

Just 10 calories per cup, this delicious beverage can be enjoyed on its own or with any type of milk – including plant-based drinks or honey, maple syrup or sugar.

Barleycup drinks are free-from caffeine.

Dairy free (suitable for vegans).

Contains no harmful ingredients, only valuable nutrients.

Contain no artificial additives.
.
AVAILABLE TO BUY
At present, the following products are available in the UK.
Barleycup powder 100g

Barleycup powder 200g

Barleycup granules 200g

Barleycup Organic 100g

Barleycup with Dandelion 100g
WHERE TO BUY
Holland & Barrett

Online stores, such as, Amazon, eBay, Naturally Good Food, Real Foods and more!

Independent food stores
RECIPE FROM BARLEYCUP'S WEBSITE
Ice cream and Barleycup with seasonal fruit and yoghurt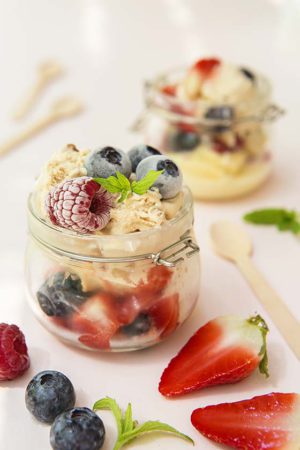 Easy and for 6 people.
Ingredients:
100 ml milk

3 tsps Barleycup

750 g Greek style yoghurt

4 tbs honey

400g of mixed summer fruit
Method:
Boil milk then add to the Barleycup and leave to cool.

Add to a blender with the remaining ingredients and blend until smooth.

Pour into a container, cover and freeze until just frozen.

Serve with additional fruit.
Barleycup also makes a delicious cold drink, similar to iced coffee. Inspiring recipes for preparing Barleycup can be found here.
FINAL THOUGHTS
These three products have been great to review as they are products I hadn't heard of before – and it's great that those with intolerances or wanting to have a healthier lifestyle can still enjoy things that taste like tea or coffee.
Of course, you can flavour these drinks how you like whether black, sweetened with sugar or honey or use cow's milk to soy milk.
My preference out of the three would be the dandelion as it has a sweeter taste.