In this blog post I'm reviewing the Flash Speed Mop starter kit sent by Savvy Circle! (gifted)
THE FLASH SPEED MOP STARTER KIT
This kit includes 
Speedmop 

6x wet mopping cloths (2x thicker and wetter than floor wipes)
THE SPEED MOP
This mop comes in an easy to open, well designed box with pieces inside that you make into the mop but can also take apart.
The mop itself provides quick, easy and hygienic cleaning by trapping and locking away dirt and grime without you even having to get down on your knees.
360-degree clean – the Flash Speedmop's swivel head twists, turns and glides so you can get into every nook and cranny. It reaches those tough-to-reach spots, so you don't have to.
Height:

 

59.0CM

Width: 

12.8CM

Depth: 

5.2CM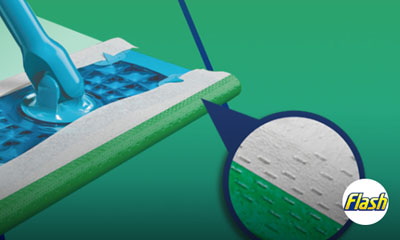 THE WET CLOTHS
Wet Cloths dissolve through stubborn dirt and grime to fill your home with a fresh lemon scent and leave your floors shiny and safe for use across all hard sealed surfaces (don't use on unfinished floors/untreated/oiled wood/carpet).
Wet Cloth refills come in convenient tubs packed with cleaning solution that fills your home with fresh lemon scent & leaves floors shiny – they be purchased separately from places like Wilkos.
Ingredients:
<5% Anionic Surfactants, 

Non-Ionic Surfactants, 

Phosphonates, 

Benzisothiazolinone, 

Perfumes, 

Citral, 

Citronellol, 

Geraniol, 

Hexyl cinnamal, 

Limonene, 

Linalool
Designed to:
Remove really tough stains with the built-in scrubby strip!

Flash Speedmop Wet Cloths are the quick, easy and hygienic way to keep on top of daily floor dirt.

They contain a powerful dirt-dissolving solution to pull dirt from surfaces and lock it away.  

Speedmop's Trap and Lock technology traps dirt and grime, then locks it in its core so you don't just push dirt around the floor.
Tips to use:
When daily dirt occurs, reach for your Flash Speedmop.

Once finished rip off the dirty wet cloth for a hygienic clean.

Wet cloths are safe across finished or sealed hard surfaces, such as wood, tiles and lino.

Don't use on unfinished, oiled/waxed wooden boards, or carpet.

Recycle used Wet Cloths through Terracycle, find your nearest collection point at terracycle.co.uk
Caution: Causes eye irritation. Keep out of reach of children. If medical advice is needed, have product container or label at hand. IF IN EYES: Rinse cautiously with water for several minutes. Remove contact lenses, if present and easy to do. Continue rinsing. Contains Benzisothiazolinone. May produce an allergic reaction.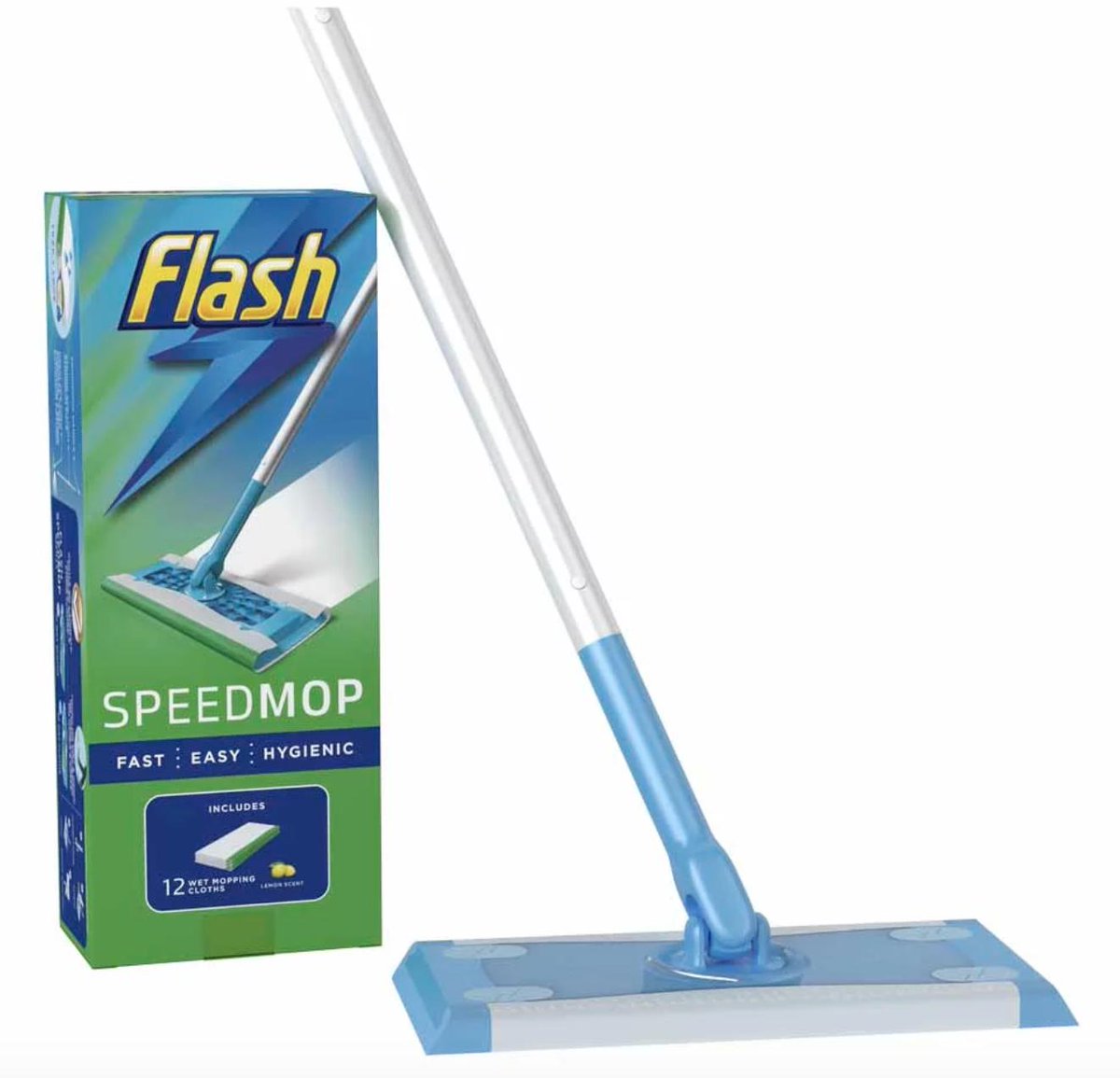 WHERE TO BUY
HOW MUCH ARE THEY?
Of course this depends on where you buy them and the offer at that time. 
Sainsburys is currently £15 Mop and for 24 wipes is £6 and 12 is £4.50.

Asda is currently £10 Mop and 24 wipes £6 and 12 wipes £3.

Wilkos is currently £10 Mop and for 12 wipes £3 for refill.
MY VIEWS
I have three children, wooden floors and a lino bathroom so this 'wipe mop' combo has been super easy for me to use – unlike your standard mop and bucket this is a case of using wipes and simply sticking them on, wiping away then binning.
I LOVE the lemon scent as it leaves a strong smell to freshen up the house! Perfect for removing tough, stuck-on grime without any additional sprays or liquids.
The only issue I have with this product is I can't locate if cruelty free or not. In March 2013 an EU wide ban came into force preventing the sale of cosmetic products that have developed using animal testing. No such legislation exists for household products. So while it is now illegal for companies to sell soap or body wash that has been tested on animals, it is still perfectly legal and prevalent for animals to be used in testing products to clean and beautify your home… But I guess you can buy the mop and make your own biodegradable wipes and cleaning products!
Thankyou Super Savvy Me for letting me try out this cool new mop! Anyone can sign up to review their freebies, in the past I reviewed some Olay cream! There are 5,500 savvy circlers testing the new Flash Speedmop and spread the news about quick easy and hygienic way to clean their floors.
Become an Ambassador and be among the first to try new P&G products. Share your experience with friends and family!
For more reviews on cleaning items see: