Twelve tips to keep you and your home cool
1. Stay inside: in the coolest rooms in your home, as much as possible! Identify the coolest room in the house so you know where to go to keep cool.
2. Avoid the heat: stay out of the sun and do not go out between 11am and 3pm (the hottest part of the day) if you're vulnerable to the effects of heat.
3. Keep rooms cool: use shades or reflective material outside the windows but if you haven't those items just use light coloured curtains and keep them closed (metallic blinds and dark curtains can make the room hotter).
4. Shut windows and pull down the shades: when it's hotter outside. You can open the windows for ventilation when it's cooler.
5. Have cool baths or showers – get rid of all that sweat and help cool you down.
6. FLUIDS: Drink plenty of fluids and avoid excess alcohol.
Water, lower fat milks and tea and coffee are good options. You can also drink fruit juice, smoothies and soft drinks, but they can be high in sugar. Limit fruit juice or smoothies to a combined total of 150ml a day, and choose diet or sugar-free soft drinks.
7. Plan ahead: to make sure you have enough supplies, such as food, water and any medicines you need.
8. Lose clothes or even naked if you're home (why not!): Wear loose, cool clothing, and a hat and sunglasses if you go outdoors.
9. Check up on: friends, relatives and neighbours who may be less able to look after themselves.
10. Keep windows that are exposed to daytime sun closed during the day: open windows at night when the temperature has dropped. Be aware of security issues of open windows, especially in ground floor rooms – click here to learn about window safety.
11. Thermometer – may help be able to control heat in your main rooms, such as, bedrooms and will help you keep a check on the temperature especially if you have little ones.
12. Spraying or splashing your face with water – A loose, cotton, damp cloth or scarf on the back of the neck or splash the back of your neck with cold water several times a day can help keep you cool.
Five tips to look after your babies in high heat
1. When babies feel unwell, with a cold or fever, they may be warmer than usual – it is important that you put fewer layers on an unwell baby so they have the opportunity to lower their body temperature – don't feel tempted to wrap an unwell baby up more than usual.
2. The benefit of sharing a room with your baby: the safest place for your baby to sleep is in the same room with you for the first six months – this will be especially helpful in judging the temperature they will be sleeping at.
3. Use a fan to cool the room and keep out of the sun –  don't aim the fan directly on the baby. The widespread use of suncream on babies under six months is not recommended as it's is better to keep your baby out of direct sunlight when the UV index is 3 or higher. If using suncream on babies, do so very occasionally on very small areas of skin, and use a baby, toddler or sensitive skin formula.
4. Sufficient fluids: if bottle-fed it's important to ensure that your baby has  by offering cooled, boiled water to babies under six months or just water from the tap for babies over six months. Fully breastfed babies don't need any extra water until they start eating solid food.
5. The safest room temperature for babies: It is important to make sure that your baby's room is a comfortable temperature – not too hot or too cold. The chance of SIDS is higher in babies who get too hot, so try to keep the room temperature between 16 -20°C
Did you know?…
Babies are not as adaptable as adults to temperature change. … Babies can lose heat rapidly, as much as four times more quickly than adults. Premature and low-birthweight babies usually have little body fat and may be too immature to regulate their own temperature, even in a warm environment. Click here for more details.
Four tips to look after your older children in high heat
Too much exposure to the sun's ultraviolet (UV) rays can cause sunburn, skin and eye damage, and increase your child's risk of developing skin cancer later in life. (Too little UV can lead to low vitamin D levels, which can affect your child's bones, muscles and overall health.)
1 Apply SPF30 (or higher) broad spectrum, water-resistant suncream: to any part of their skin not covered by clothing. Apply sunscreen 20 minutes before going outside and reapply every two hours.
2. Put on a broad brimmed hat: shades the face, neck and ears. Caps do not provide enough protection and are not recommended.
3. Seek shade. Remember some UV rays can still reach you in the shade, so continue to use all forms of sun protection. 
4 Sunglasses: wrap-around sunglasses for toddlers or normal sunglasses for older children and make sure they are labelled AS 1067 so you know they have very good UV protection. Toy sunglasses do not protect the eyes are not recommended. Some retailers sell baby sunglasses with a soft band that holds them in place on baby's head; always supervise your baby to ensure they don't pose a strangulation hazard. 
Five fun play ideas to enjoy the sun with your children
1. Melt ice: The idea being to see how quick the ice melts, so a science experiment! Freeze ice cubes of various sizes and shapes (even add colour if you fancy) and place them around your garden (or in my case yard)
Put them in the shade, in the full sun, beneath toys, in the grass and so on.
You can race each other to see whose ice cube melts the fastest -this is more for the little ones, but you'd be surprised by how much fun they can have with it!
2. Water play: Such as paddling pool which you can purchase these anywhere and a lot of paddling pools have covers on!
3. Catch bugs in a jar: but free the bugs of course, teach children to be kind to nature. Have your kids make observations about them – such as, how many legs do they have? How are their wings different? Where does it live? What do you think it eats? 
4. Movies: Sounds so simple but in the hot weather children can be very sluggish and just need to do nothing other than chilling out and watching a film!
5. Family time: keeping out the sun doesn't have to be boring you can do allsorts like baking, play with toys, reading, drawing, slime play and more!
First-Aid Kit Essentials
What better time to stock a first-aid kit than at the start of the summer season, when many accidents occur. While you can't prevent all accidents, you can be prepared. Here is a list of helpful things to include:
Antibacterial gel or foam

Triple-antibiotic ointment

Hydrocortisone cream

Sterile gauze pads

Adhesive tape

Tweezers

Washcloths

Cold packs

Plasters

Calpol

Infant and children's Motrin or Tylenol

Oral antihistamine

Digital thermometer
Heat exhaustion and heatstroke
The following information on heatstroke is from the NHS website, full credit to them, 

please

 click the link to see more information you may need.
Heat exhaustion is not usually serious if you can cool down within 30 minutes. If it turns into heatstroke it needs to be treated as an emergency.
The signs of heat exhaustion include:
headache

dizziness and confusion

loss of appetite and feeling sick

excessive sweating and pale, clammy skin

cramps in the arms, legs and stomach

fast breathing or pulse

temperature of 38C or above

being very thirsty
The symptoms are often the same in adults and children, although children may become floppy and sleepy.
If someone is showing signs of heat exhaustion they need to be cooled down!
How to cool someone down:
Move them to a cool place.

Get them to drink plenty of water. Sports or rehydration drinks are OK.

Cool their skin – spray or sponge them with cool water and fan them. Cold packs around the armpits or neck are good too.

Get them to lie down and raise their feet slightly.
They should start to cool down and feel better within 30 minutes.
Immediate action required:

Call 999 if the person:
is no better after 30 minutes

feels hot and dry

is not sweating even though they are too hot

has a temperature that's risen to 40C or above

has rapid or shortness of breath

is confused

has a fit (seizure)

loses consciousness

is unresponsive
These can be signs of heatstroke.
While you wait for help, keep giving first aid and put them in the recovery position if they lose consciousness.
Preventing heat exhaustion and heatstroke
There is a high risk of heat exhaustion or heatstroke during hot weather or exercise.
To help prevent heat exhaustion or heatstroke:
drink plenty of cold drinks, especially when exercising

take cool baths or showers

wear light-coloured, loose clothing

sprinkle water over skin or clothes

avoid the sun between 11am and 3pm

avoid excess alcohol

avoid extreme exercise
This will also prevent dehydration and help your body keep itself cool.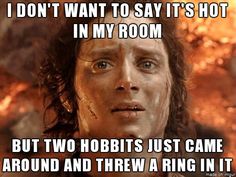 KEEP SUMMER SAFE!
For more summer ideas check out these posts: