So, if you're on my social media channels, such as Twitter, you'll see either via instagram/facebook stories that I hosted a Campbell Books party organised through Team Come Round which I was grateful to be part of – I was part of 100 people to receive a party pack full of everything I needed to put on the ultimate play date including a book for each child to take home!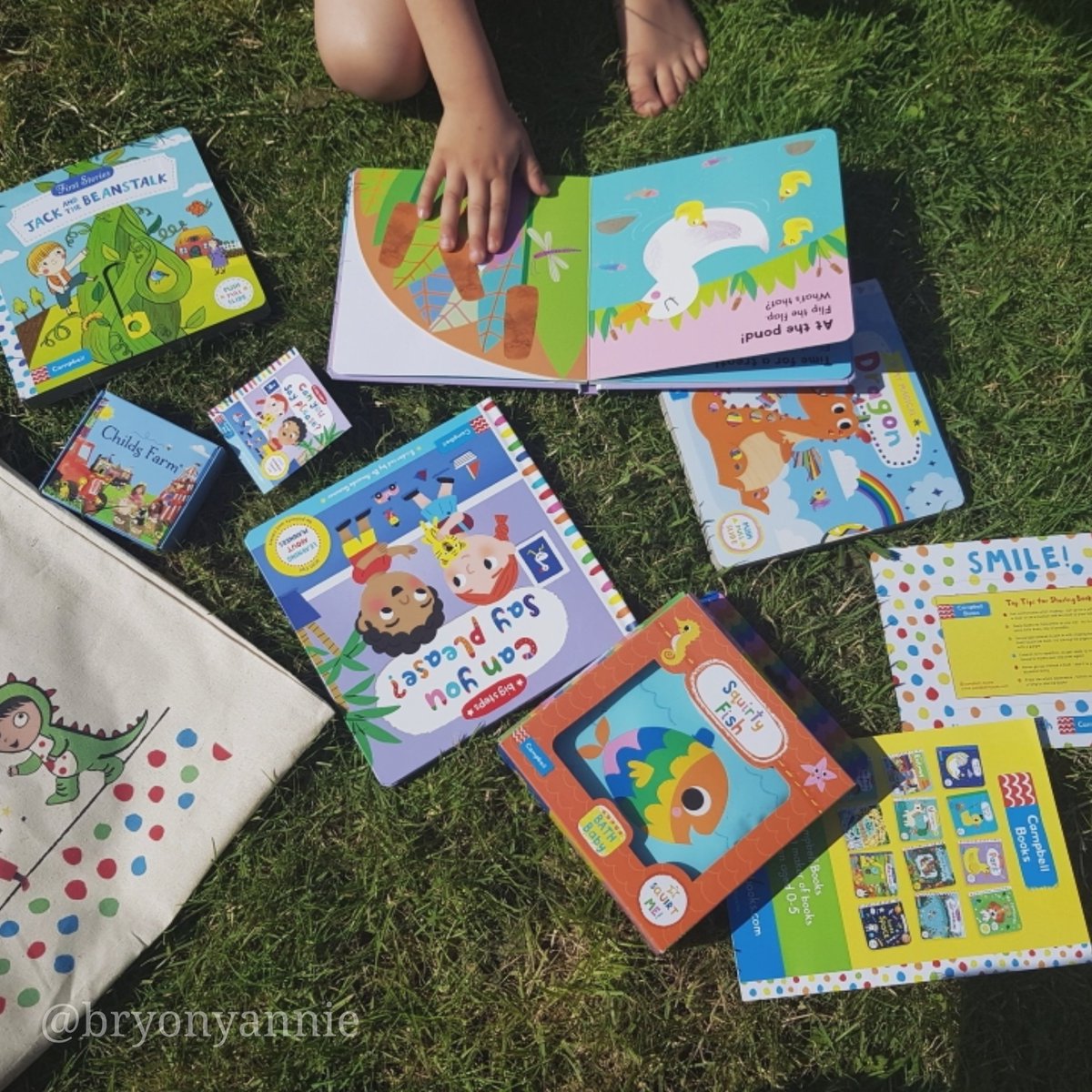 A chance to bring storytime to life at home with friends!
Campbell Books offer excitement, wonder and a great start to a child's reading journey. As the trusted name for baby and toddler books, Campbell Books offer a wide range of books to share with your baby and toddler in the 0-5 year-old age range.
That's why Team Come Round teamed up with Campbell Books to offer families like mine the chance to host a Read and Play Party.
All I needed to do was
Host a #CampbellBooksParty for 5 babies/toddlers. CHECK.

Take part in the party activities for chances to win more goodies. CHECK.

Complete a post campaign survey.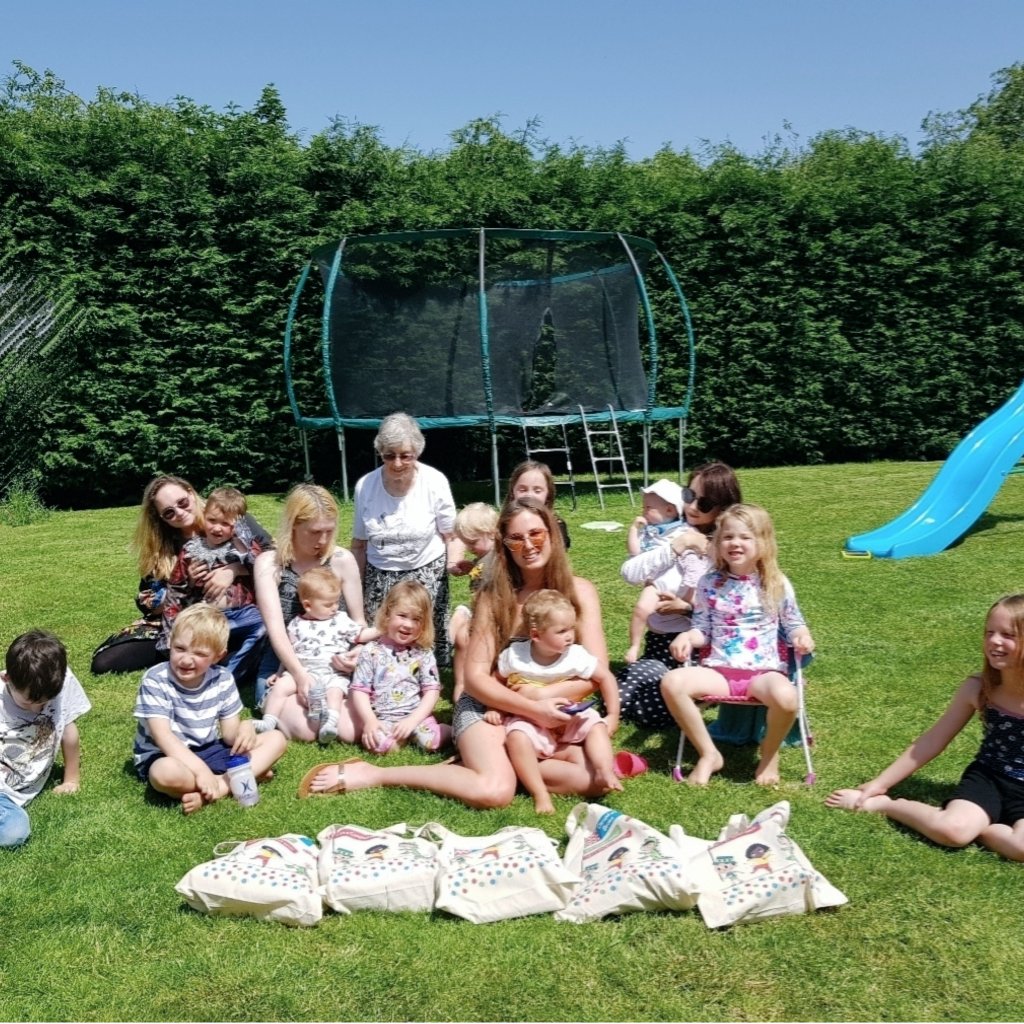 WE RECEIVED
Five lots each of Campbells Books:
Best for baby –
Bath Book: Squirty fish

My first touch and find: Park.
Best for toddlers:
My magical Dragon.

First stories: Jack and the Beanstalk.

Big steps: Can you say please?
Five lots of 'For Aisha'
Five lots of little boxes of 30ml Childs Farm containing a 3 in 1 swim, sensitive moisturising cream and hair & body wash.
Four lots of 30ml Childs Farm Suncream.
One Little Watson Hotdog summer hat.
Five fridge magnets.
Five information booklets.
Five 'can you say please' paper to stick onto a jar to be able to do a reward system for children.
Five fridge magnets that say 'smile' and the Campbell Books logo.
Five A4 print outs of Campbell Dragons.
CAMPBELL BOOKS
1. Campbells Book Bath Book: Squirty fish
Squirty Fish, from Campbell Books, is the perfect waterproof book for bath time! With bright and engaging illustrations of sea creatures from Kay Vincent and an inbuilt squirter, Squirty Fish makes bath time as much fun as possible for carers, parents and babies.
Turn the pages together, read the gentle rhyming story about animals in a pond – and squirt some water! The waterproof pages are durable, safe and wipe-clean for hygiene.
Behind the book:
Kay Vincent is an illustrator and screen printer who studied at the Royal College of Art and now works from her studio in London, where she lives with her son and her dog, Ned. She's inspired by her collection of vintage 1950s and 1960s children's storybooks. She likes her work to make people smile, so that she can pass on the fun she had doing it! Kay has also illustrated Bedtime Baby and Playtime Baby, two cloth books for Campbell.
2. Campbells Book My first touch and find: Park.
You can feel the shiny slide, a furry dog and look out for a frog in a pond and with bright and friendly illustrations from Marie-Noelle Horvath which really bring the park scenes to life. Lift the giant flaps to reveal fun things in the park and touch lots of exciting texture beneath! Love books like this!
With something to spot or count on every page too, each colourful book in the My First Touch and Find series will provide lots of fun for older babies and toddlers.
Behind the book:
Marie-Noëlle Horvath was born in a town near the French Alps and spent part of her childhood in Uruguay. After completing her studies in textile arts in Lyon, she first concentrated on textiles, but later began to illustrate children's books.
Today, she is an illustrator and pattern designer for art and craft activity books, kidswear and children's books, including Farm and Park in the My First Touch and Find series. Marie mostly works digitally but also in felt and embroidery. She currently lives in Paris with her husband Carl and her cat Nonette.
3. Campbells Book My magical Dragon.
With push, pull and turn mechanisms and a sparkly foil cover wheel, My Magical Dragon has plenty to keep little ones engaged and entertained – I adore the extra details with the colours, words and the ability to turn, open and shut things.
Beautifully coloured illustrations are paired with gentle rhyming text and lots of things to spot in four bright and busy magical scenes which is so engaging for parent and child. 
Behind the book:
Korean illustrator Yujin Shin grew up surrounded by art and has been drawing since she was very young. Her work is often inspired by her young child's view of the world and the picture books that fill her house.
In her spare time, Yujin enjoys camping, mountain climbing and fishing. She has worked for numerous publishing companies in Korea and illustrated the My Magical series for Campbell Books.
4. Campbells Book First stories: Jack and the Beanstalk.
First Stories: Jack and the Beanstalk is the perfect introduction to this classic fairy tale for young children. Push, pull and slide mechanisms bring the story to life and introduce all the main characters, including brave young Jack and of course the giant he discovers at the top of the towering beanstalk.
Behind the book:
Natascha Rosenberg was born in Munich in Germany but was brought up in Spain. After graduating in Law she decided to concentrate all her energies on drawing – which was something she had loved since she was a child.
Natascha works with a variety of techniques and materials including textiles and screen printing. Widely published internationally, she is an up-and-coming picture book talent. Some of her other titles include Little Red Riding Hood, also in the First Stories series.
5. Campbells Book Big steps: Can you say please?
The Big Steps series is designed to help young children deal with new experiences in their lives. In Can You Say Please?, Tom and Nancy share their toys and practise their good manners.
This novelty book with a sweet story has fun flaps to lift and mechanisms to move as well as practical tips for parents and carers on each page, endorsed by leading Early Years Consultant, Dr Amanda Gummer. I honestly love it! I think the turning wheels are fantastic and such amazing quality!
Behind the book:
Marion Cocklico studied graphic design at Pivaut (Nantes) for 4 years before becoming an illustrator. She's worked with over thirty different French publishing houses since 2008 including Gallimard Tourbillon and Larousse. She lives in Paris. The Big Steps series, including No More Nappies and I'm Starting Nursery, are Marion's first titles for an English publisher.
Dr Amanda Gummer is a research psychologist specializing in child development, with over 20 years experience working with children and families.
She has set up three organisations – Fundamentally Children, FUNdamentals and the Good Toy Guide Ltd – all of which promote the value of play and positive parenting in child development. Amanda is frequently in the media and on expert panels for child-related issues, as well as being the British Toy and Hobby Association's spokesperson for their Make Time to Play Campaign.
FOR AISHA
At the home of' for aisha' baby food, you'll find out all about their exotic recipes from around the globe. Explore their range of nutritious infant food pouches and discover what makes them so uniquely special – they're each packed full of natural, healthy ingredients that are vital for your little one's weaning diet.
Their recipes are created with a wide variety of healthy ingredients, providing health and weaning benefits for your little one. These wonderful ingredients mean that babies also love the taste.
Vegan

Halal

Dairy Free

Gluten Free
We reviewed the 'For Aisha' Vegetarian Tomato & Chunky Chickpea Curry | 130g is a nutritious curry combines chunky pulses with vegetables and succulent rice, in a herbaceous tomato sauce that's bursting with flavour and I can say it was well received, enjoyed and the whole pouch gone!
Check out more at their site – I can't locate the particular product we were gifted on their site but you can buy it online, for example, on google it comes up with suggestions.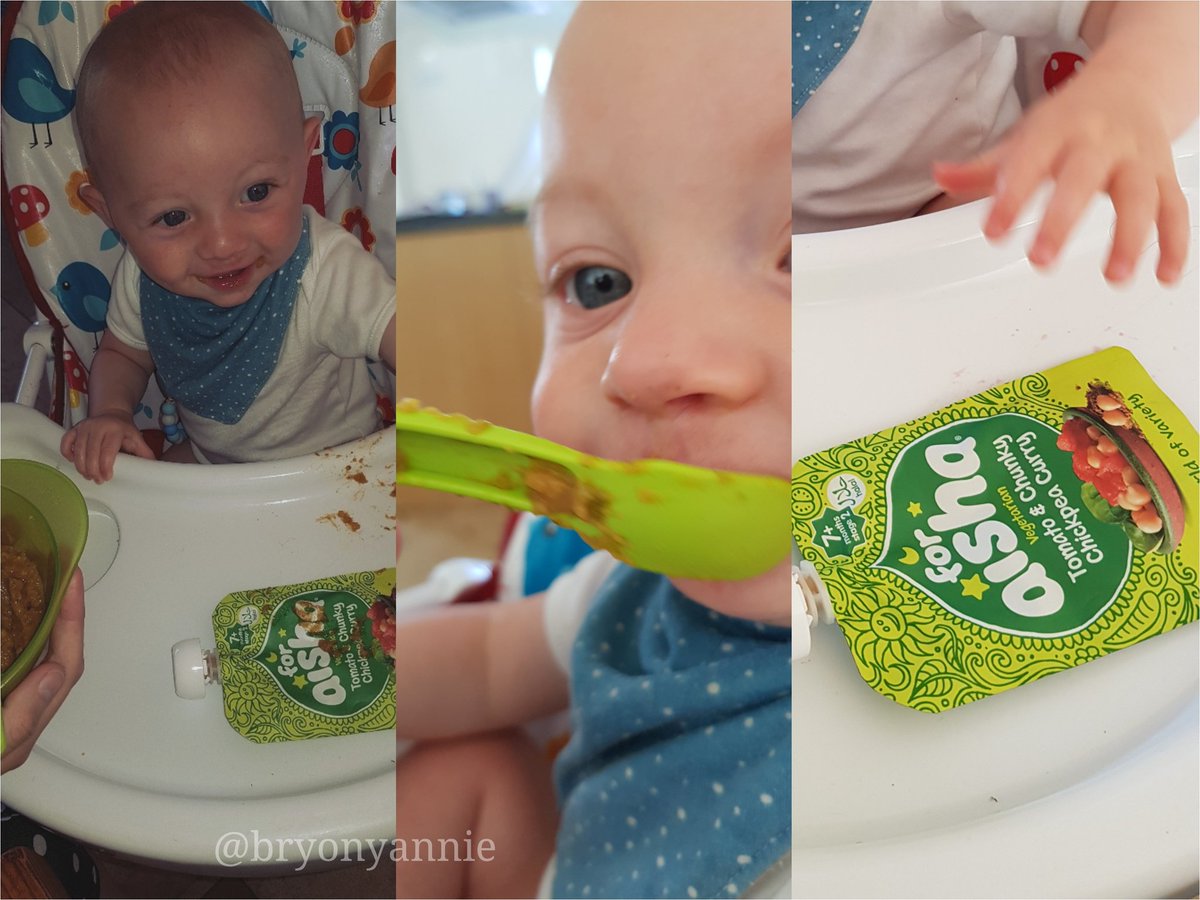 CHILDS FARM
You can buy Childs Farm on their site, Amazon, Superdrug, Boots and more!
Suncream 30ml
Childs Farm new formulation 50+SPF sun cream for very high protection, is water resistant and protects young and sensitive skin from UVA and UVB rays, whilst keeping skin moisturised and hydrated. So you can relax while your children enjoy the sun safely.
3 in 1 Swim 30ml
Award-winning 3 in 1 swim is a shampoo, conditioner and body wash in one, with fragrant strawberry and organic mint. Use after swimming to wash away chlorine and leave skin and hair clean and shiny. Suitable for newborns and upwards, dermatologist approved for sensitive and eczema prone skin.
Moisturiser 30ml
Childs Farm unfragranced moisturiser is a rich and luxurious, hydrating moisturising cream for all skin types, which contains no additional fragrance plus registered with The Vegan Society and certified by Cruelty Free International!

This Childs Farm unfragranced moisturiser can be used all over the body, face and hands! Plus suitable for newborns and upwards. 
Dermatologist and paediatrician approved as suitable for sensitive skin and safe for people who may be prone to eczema.
Hair & Body wash 30ml
Award-winning hair & body wash in fragrant organic sweet orange, with Argan oil. Use all over body and hair to cut through grime. Suitable for newborns and upwards, dermatologist approved for sensitive and eczema prone skin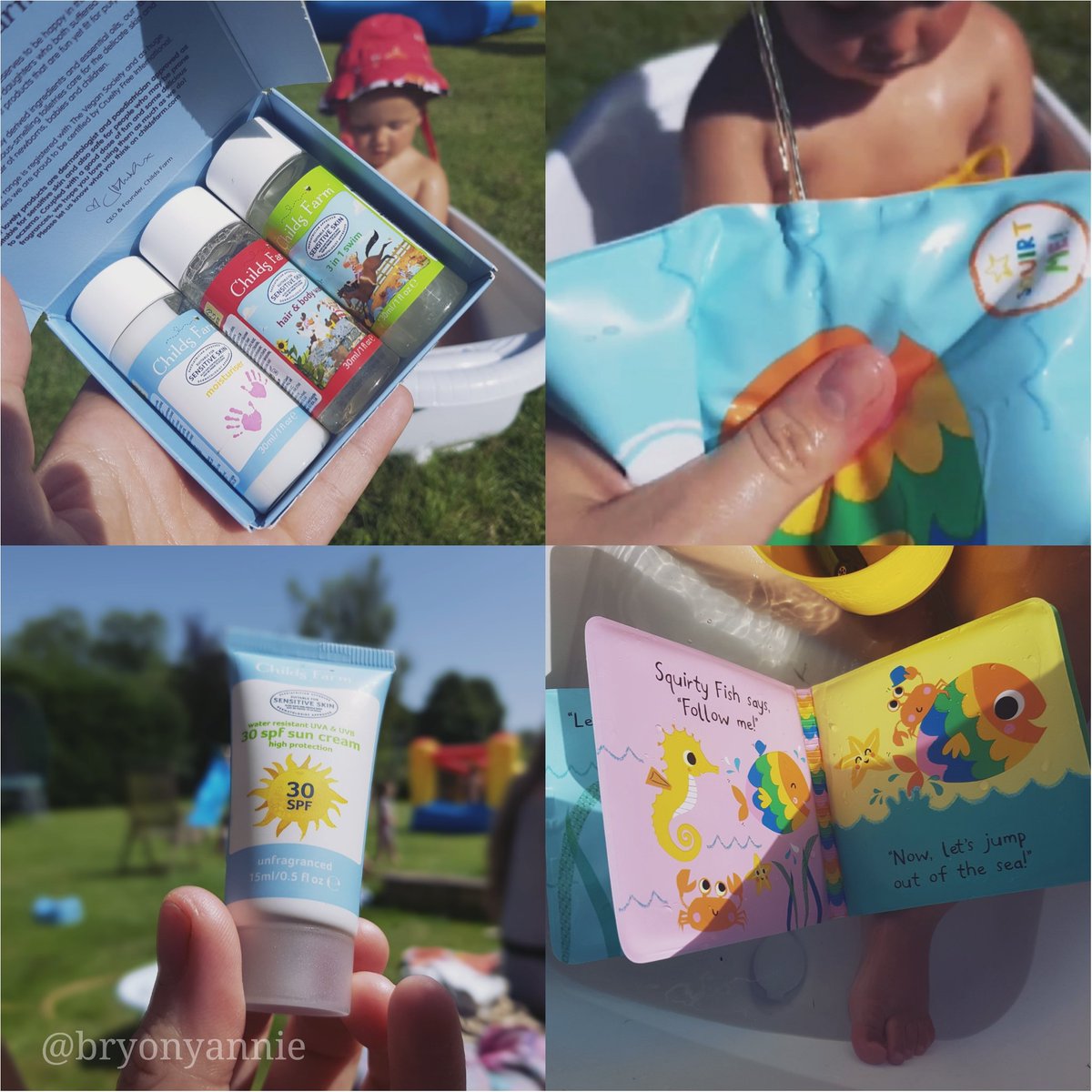 RATATOUIE
This company provides fresh food right to your door! They do baby food, childrens meals, parents lunches and family dinners. Check out their Instagram!
Natural food is at the very core of what they do and they craft all of their meals from seasonal, locally sourced, organic ingredients.
No added sugar

No artificial ingredients.

No bulkers, fillers or preservatives.
The theory behind it is 
Meal planning made easy: they take care of all your shopping, chopping & cooking.

Dinners ready in minutes. Kitchen tidy in seconds.

Reclaim your precious time and start living more.
The cookies we received:
Cookies are perfect for busy parents in needs of a little 'pick me up!'
INGREDIENTS: Oat, flour (contains gluten), flaxseed, brewer's yeast, bicarbonate of soda, baking powder, salt, coconut oil, butter (contains milk), golden caster sugar, eggs, vanilla extract.
NET WEIGHT: 3 bags of 5 cookies.
ALLERGY ADVICE: for allergens, see Ingredients in bold – produced in a kitchen that handles allergens.
STORING INSTRUCTIONS: keep in an airtight container up to Use-by-Date
USE BY DATE: please refer to the label at the bottom of each bag for reference.
Information:
They work very closely with their supplier (Langridge Organic) who fully embraces their vision and is going to great length to make it a reality. They also provide some of their whole fat organic dairy products such as milk, butter, cream and cheese.
LITTLE WATSON HOTDOG
We received a lovely design off this super stylish company!
Their sun hats are also packed with summer-ready smart design features:
UPF50+ – Super strength sun protection.

Buzz off, bugs – Coated with clever in-built mosquito repellent.

Goldilocks fabric – Cleverly adapting fabric to keep your child's head the perfect temperature.

Little Hotdog Watson hats are safety tested to the highest level and produced ethically. The Pioneer is also completely machine washable.
Crafted from super soft luxury cotton, this sun  hat features their eye catching signature Hip Pink print with the underneath being black and white panda and the inside a vibrant yellow. They are such gorgeous hats!
The Pioneer also has a handy Velcro fastened chin strap on sizes up to age 3 – keeping even the wriggliest Hotdog protected.
'Can you say please'
Paper to stick onto a jar to be able to do a reward system for children.
FIVE A4 PRINT OUTS OF CAMPBELL DRAGONS 
Overall, we had a fantastic day and all the products I would definitely recommend! The books are so engaging, high quality and I love the thickness of the books so that babies and toddlers can't rip them!

So glad of who they partnered with too – so many thanks to Ratatouie, Childs Farm, Little Hotdog Watson and For Aisha for their collabs!