THE STORY BEHIND KINN LIVING
Mother and daughter Marie Lavabre and Sophie Lavabre-Barrow, founded KINN in 2017.
The product ideas came into fruition in 1993 when the owner Marie had her own child and wanted more organic products that were safe for her child.
Marie understood the importance of organic products and wanted to create a range of organic body care products that were safe for her newborn baby and turned to her uncle the founder of the Aromatherapy Association of America for help
The company was to be named Little Wishes but as time went by and Marie struggled to find a factory who would make the products without SLS/SLES and parabens etc, she found herself moving more and more into a career in interior design and property development. 
Fast forward to 2015 and Marie and her daughter began work on updating the organic body care to meet modern day Soil Association COSMOS standards!
With their skin care production they wondered why plant based cleaning was looked as being less effective? So they found a family run business in the UK who could help them turn their idea of vegan plant based and effective, cleaning products into reality!
"We founded KINN because we think that if we're looking after what we put on our skin, it also makes sense to look after what we use in our homes. Our ethos is Clean Beauty™ for you, your family and your home. Organic, natural and eco friendly can be on-trend too." Marie & Sophie
Their packaging is recyclable and they don't not test on animals – all products are proudly made in Britain using their family aromatherapy recipes. 
Clean Beauty for you, your family and your home.
WHAT IS 'CERTIFIED ORGANIC' BY THE SOIL ASSOCIATION?
It's the country's leading organic certifier offering a huge range of organic and sustainable certification schemes across food, farming, catering, health and beauty, textiles and forestry.
The Soil Association developed the world's first organic standards in the 1960s and their licensees must meet strict European laws about the production of organic food.
They must also go further in key areas such as animal welfare, protecting human health, and safeguarding the environment.
No system of farming has higher levels of animal welfare than farms working to Soil Association organic standards.
Read more on Organic Standards and you can even become a member to support their cause for a greener, healthier food and farming future – one where wildlife, farm animals, people and the planet all thrive.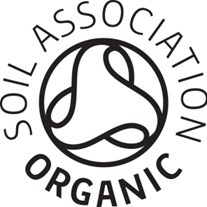 KINN LIVING PRODUCTS RANGE
PLANT BASED LAUNDRY
ECO CLEANING PRODUCTS
ORGANIC SKIN CARE
GIFT SET
I RECEIVED FOUR AMAZING ITEMS TO REVIEW
Lavender and Rosemary Eco Kitchen cleaner and Lavender and Rosemary Eco Washing Up Liquid from their cleaning product range.
Body Lotion and Bath Wash from their skin care range.
FREE FROM
All the Certified organic body care products are free from free from:
Parabens

Phthalates

SLS/SLES

Synthetic fragrances

PEGs

Petrochemicals

Propylene glycol

Colourants.  
Eco cleaning products are free from:
Petrochemicals

Phosphates

enzymes

synthetic fragrance

Animal by-product

Harsh chemicals

Dye
ECO FRIENDLY LAVENDER & ROSEMARY KITCHEN CLEANER
Safe to use on all surfaces but they recommend if you spray it on wood that's been painted they re

commend you test patch it first.

This product comes in two beautiful scents – sweet orange or lavender and rosemary and they choose their essential oils for their natural anti bacterial qualities.

Easy to use like any cleaning product you just spray the kitchen cleaner onto your chosen surfaces, leave for a few seconds then wipe clean with a damp cloth, dry work top and enjoy the lovely aroma of a clean home using plant-based ingredients, organic essential oils and no harsh chemicals!
Lets be realistic – each and every time you spray your surfaces whether it kitchen, bathroom or others you are inhaling a lot of potentially dangerous chemicals. This anti-bacterial cleaner uses the natural detergents of lavender and rosemary essential oils to effectively and safely clean kitchen surfaces.
Winner of Best Eco Kitchen Cleaner at The Beauty Shortlist Wellbeing awards 2019! 
Retails on their site at £4.50
ECO FRIENDLY LAVENDER & ROSEMARY WASHING UP LIQUID
KINN eco washing up liquid comes in two beautiful scents, lavender and rosemary or sweet orange. There are no synthetic fragrances at KINN, so they use only pure essential oils! No

t tested on animals and make all of thei

r 

products in the UK.

Gentle on your hands and tough on grease PLUS smells divine!

Design of the bottle is so chic.

Easy to use – 

pour a small amount into warm water and let this plant based formula get to work on your pots and pans. 
I think we all have a responsibility to consider what we are putting down the drain. Our water systems are already so polluted so it's important we don't add to that by using harsh chemicals and synthetic fragrances to wash our dishes plus as a reward for doing good, you'll be gifted with super soft, lavender scented hands!
Retails on their site at £3.50
"Our ethos at KINN is Clean Beauty™, and to us this means making sure that what you put on your skin and use in your home is organic, as non-toxic as possible and is good for you.

Clean Beauty™ is more than just a saying, to us Clean Beauty™ is simply a way of being, its enjoying yoga in the morning and a glass of champagne in the evening. It's about balance."
BODY LOTION
You use this certified organic body lotion on dry skin or hands and let nourishing formula of sunflower oil, shea butter, cacao butter and aloe vera to quickly absorb and leave skin feeling soft and well nourished. Such a lovely product which I recommend as the texture and scent amazing, hydrates the skin too.
The main scents of ylang ylang, lavender and tangerine in their signature aromatherapy based collection of organic skincare.
Some important facts about KINN's Clean Beauty™ range of products:

Soil Association COSMOS certified and non-toxic.

Vegan, cruelty-free and kind to skin.

Long-lasting, naturally effective and fully traceable ingredients.

Made in Britain with recyclable packaging.

Based on heritage aromatherapy family recipes.
It's 90.9% Organic and 98.9% natural
These Body care products are certified organic by the Soil Association. 
Winner of the Beauty shortlist Awards 2018
Retails on their site at £12.
BATH WASH
This product is in a well designed pure white bottle with simple tones of blue and black so you really get a feel of how pure it is. It's certified organic body wash to hydrate your skin with our purifying mixture of aloe vera, chamomile and coconut extract. 
You use with warm water, in the shower (although I've even been adding drops to the bath- as you can see here – as I like the smell!) and they also use it as hand wash too. 
It's 73.2% Organic and 98.6% and as they don't believe in green washing their labels and they've made sure their organic body care products are certified organic by the Soil Association. 
Winner of Gold Beauty Awards 2017.
Retails on their site at £12.
WHERE TO BUY?
You can buy from their site or at Waitrose 
"We wanted to create good-quality, beautifully designed, plant-based products at a price that's affordable."
FINAL OPINIONS
I love these products! Anything like this is my favourite! I really enjoyed two two skincare items I tried for it's pampering feel and the fact it isn't full of any rubbish or additives. 
The two cleaning products I've tried are fantastic and can't rate them high enough because everything from the scent to its natural ingredients are amazing. They are my new favourite non toxic cleaning products and as I literally always cleaning I'm in Natural Cleaning Heaven! The design and scent of these non toxic cleaning products means my house smells lush!
So many plus point from being pet friendly, not tested on animals, free from synthetic fragrances, plant based, natural oils, stylish design, great ethos and as I have children I feel safe using it around the house without the harsh chemicals.
WHAT ARE THEIR SOCIAL SITES?
If you would like any further information regarding their range of  products, please contact them on Tel. No. 01883 626 628 via e-mail and they'll be happy to answer any of your questions.