ABOUT
Mama Bamboo are a company with great ethos – they aim to provide high quality, practical, environmentally friendly, gentle products for yourself and your baby. 
The company is ran by a relatable full time mother of two little girls –  Rebecca and Alexander. 
"As a mummy, I want the best for my babies. As a tired, overworked parent I want convenience. And as a potential grandmother one day, I want to know that I did not cause untold harm to this world which we must pass on to future generations."
Best for BABY.   

Best for YOU.   

Best for MAMA EARTH. 
They stay true to these principles in everything they do from sourcing their products, to arranging shipping, pricing items, choosing colours for packaging and even deciding not to print out a document for a sales meeting!
Good points to these products:
All of their products meet the EU regulations and safety standards as required.

Attractive, natural alternative. 

Natural, beautiful products, free of harsh chemicals which complement babies soft skin and fit their tiny hands perfectly. 

Every aspect is designed to improve functionality, durability and ergonomic fit.

Products are designed to reassure, comfort, and educate our little ones. 

They also go above and beyond these being designed and tested by the owner, her children and one highly critical grandma! Designed to meet the highest expectations of mothers, fathers and caregivers. 
Mama Bamboo is certified by FSC® C134890 (Forestry Stewardship Council ®) to manufacture and sell Bamaboo nappies and ENVU Cubs Club bamboo fibre tableware. You can find out more at https://www.fsc-uk.org/en-uk/about-fsc/what-is-fsc
FSC® is the leading authority  for sustainable wood sourcing. Since 2008 bamboo, though a grass rather than a wood, has been included in the scheme and is closely controlled.
Mama Bamboo's certification number is NC-COC-026801
THEIR VIEW ON PRODUCTS FOR THE PLANET
They use Moso bamboo which grows very fast in the mountains and the yield is naturally very high without the use of fertilisers or pesticides or any irrigation. 12-15 feet growth in just 3 weeks has been recorded in the spring season. This provides them with a sustainable, low impact crop as a brilliant alternative to polyesters, cotton, plastics, etc. 
In addition bamboo is naturally antibacterial and excellent at regulating temperatures against your baby's skin.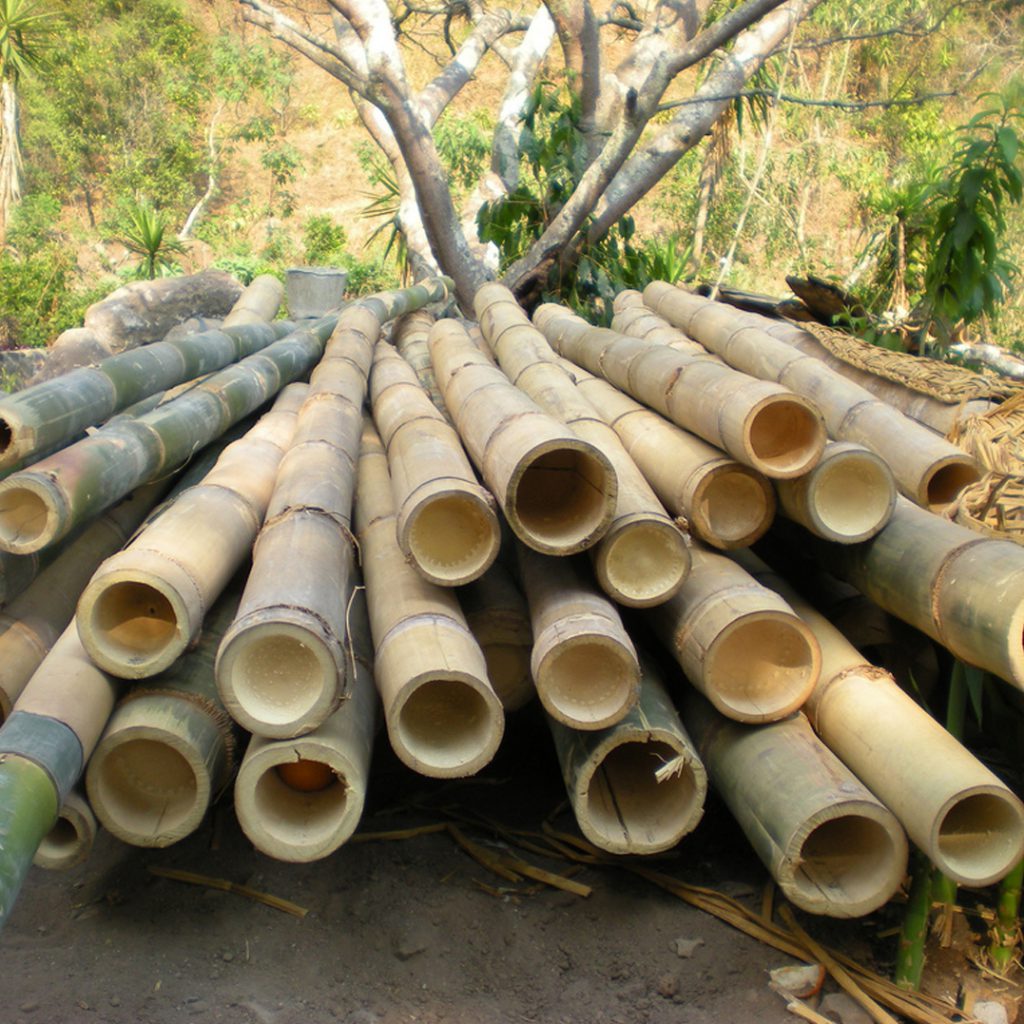 Did you know?… Bamboo forests self seed and require no pesticides or fertilisers. In addition they have checked, checked and double checked their manufacturing and supply chains to ensure they reduce their environmental impact at every stage. 
Giving your child the best start in life doesn't have to mean compromising your impact on the environment. 
Click here to see more of their values.
WHAT IS ECO FRIENDLY?
This term basically describes a product that is not harmful to the environment.
There are many factors of something that might be 'harmful to the environment.'
So many different things can negatively influence the environment, such as not using proper procedures when disposing of items, however, there are many benefits to using eco products that are not simply centered around the health and well being of the Earth, but also the health and wellbeing of your family.
WE RECEIVED GREAT PRODUCTS TO REVIEW!
We received:
Two sets of Bamboo toothbrushes

Pack of Size 5 nappies

Pack of wipes

Two plate sets!! 
OUR BOX OPENING ON YOUTUBE
ABOUT THE PLATE SETS

We received Eka the Elephant and Ruandi the Rhino.They are durable (this has been tested) and I hand wash just in case hot heat ruins them!
Designed by their own CEO, the ENVU Cubs Club tableware is a lovely eco-alternative to the piles of plastic plates available today. 
You can collect eight adorable sets with different endangered species to teach our children about all ENVU (endangered and vulnerable) species and how they can help protect their world for tomorrow.
On their site these retail at £15.95 which are average prices of sets that I've seen about.
ABOUT THE NAPPIES
I love the nappies – they were soft to touch, easy to open and use plus super durable throughout the night. I also found the size to suit and the design super cute!
The Bamboo fibres really do have incredible moisture absorbing and temperature regulating properties to keep your baby's skin dry and comfortable even on hot and humid days!
These nappies currently biodegrade over 60% in less than 3 months and can achieve 80% within 2 years! At this time no nappy can offer 100% yet. Normal disposable nappies take 500 years to decompose.
Reusable nappies do have plastic in them, but a key point here is reducing single-use plastic, and disposable nappies are a single use plastic product.
The nappies are made from 100% biodegradable bamboo fibre layers and 100% biodegradable chlorine free FSC approved pulp.
The only thing not biodegradable are the elastic tabs and inner film which as it says on their site they are working with carefully selected suppliers to investigate using starch based film in future – they won't make any changes until the alternatives are proven to be of no detriment to your little ones' comfort or the nappies' reliability.
They use about 30% as much SAP as regular brands and will continue to research any alternatives.
The packaging is also oxo-degradable as it's impregnated with a compound called d2w. This makes ordinary plastics degrade into a material which can be biodegraded. 
D2w is manufactured by a company called Symphony Technologies, who are based in Borehamwood, Hertfordshire.  They created the first technology of this type to be awarded an internationally-recognised Eco-Label!
The nappies I recieved cost on their site £15.99
ABOUT THE BABY WIPES
The packaging of the wipes are great as you really get a feel of the eco friendly vibe, the name of the wipes are Bamaboo with the little details of the baby panda and mummy panda and the logo 'Eco Friendly Biodegradable.'
Disposable wipes also contain plastics and in 2017 they came in at number seven in the top ten waste products found on beaches – up by a pretty whopping 94% in comparison to the previous year. 
These wipes are 100% biodegradable and will be completely degraded within 6 months. 
You can buy them on Amazon in packs for a great deal.
On their site they retail at £1.89 for a pack of 60.
BAMBOO BRUSHES
Their bamboo toothbrushes are made from sustainable bamboo, non-toxic BPA free bristles and non-toxic paint. 
Say goodbye to your toxic plastic toothbrush and switch to a more natural alternative! 
Unable to locate the cost or where to buy these specific ones on their site but they are featured on this photo I took and on the vlog.
AWARDS
Mama Bamboo was shortlisted in the MadeForMums Awards 2018.
Made for Mums has awarded Bamaboo nappies their coveted GOLD award for 2019 and their Wipes awarded a BRONZE award 2019.
Nappies won silver Bizzle Baby Award 2019
WHY GO GREEN?
By choosing products such as Mama Bamboo you are giving your baby a more natural healthy start in life. 
BEST for BABY – each product is designed with your baby's comfort and health as a priority
BEST for YOU – designs are beautiful yet simple, pleasing to parents but without hefty 'designer' price tags. Products are tested and tested for practicality and durability offering you value for money.
BEST for MAMA EARTH – all elements of product and supply are chosen to be kinder to the environment. 
LOWER COSTS
Eco friendly products may seem to be more expensive however in the long term they are actually more cost efficient as the products tend to last much longer.
These products are typically made from recycled materials and are sturdy, withstanding most drops, kicks, and dishwashers.
With Mamabambo you can get subscription offers so if you subscribe you can save 10%
HOW CAN YOU TELL IF SOMETHING IS ECO FRIENDLY
When shopping for eco-friendly products look for:
Forest Stewardship Council Logo – for paper and wood products
Energy Star – for appliances and electronics that are energy saving
Green Seal – for cleaning products that are safe for the environment
USDA Organic Seal – for cosmetics and foods that truly are organic
OVERALL THOUGHTS
The ethos behind the company is great as using sustainable material to make alsorts from toothbrushes, to breast pads to Noah's ark toys!
I've done some research into biodegradable products and there are lots of pros and cons, for example, biodegradable nappies can't decompose at their full potential in a landfill due to the air requiring to decompose – click here for details on that. UK landfills are not managed to promote biodegradability at the moment.
The dictionary definition of biodegradable says it means a product or substance is "capable of being decomposed by bacteria or other living organisms and thereby avoiding pollution".
In ideal hot compost conditions the nappies biodegrade 60% in less than 3 months which would be much slower in landfill due to lack of oxygen and microbes so there could be other ways to perhaps compost it yourself in your own green bin.
That aside, I love the designs of the products we've received – the toothbrushes are super cute, the nappies are well made, wipes are great and I feel happy using something so natural and finally the two plate sets are lovely.