Television and children's books often portray grandparents as aged, fussy, domesticated, and sedentary, probably with infirmities, like Roald Dahl for example although this is beginning to change!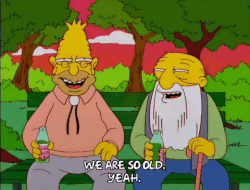 The stereotype is out of step with demographic realities, as most grandchildren who read children's books will have grandparents in their forties to sixties and like my Nana, some grandparents these days are at one with technology and modern youth.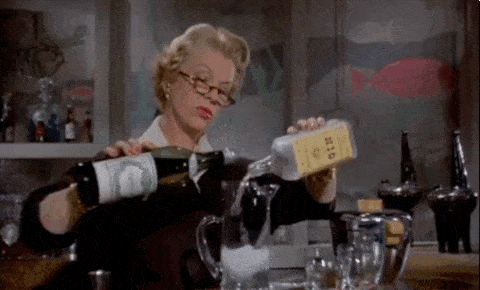 No, not like that! But more like getting involved in the lingo…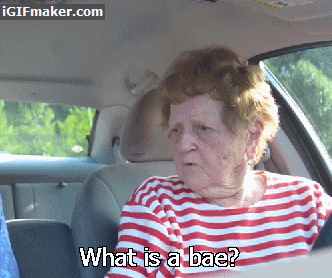 Or physical activities…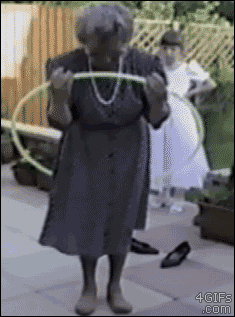 Or baking…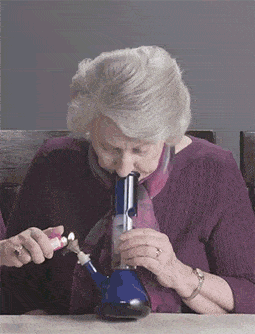 Noooo! Not that! I mean baking cakes or cookies or cooking fully loaded unhealthy meals!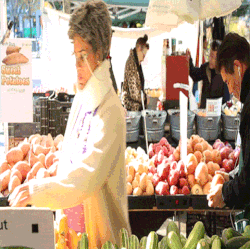 Come on now, you know what I mean!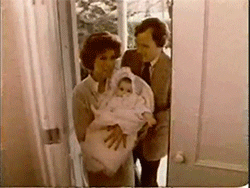 Grandparents are important in children's lives because after raising children of their own and watching their children grow up to raise children of their own, the amount of love that a Grandparent has for their family is overwhelming and although the younger generation are now too busy to listen to their Grandparents stories from the olden days they forget the positive message the older generation can have.
Growing up, I was always involved with my grandparents – my siblings and I loved the moments we went to stay for a weekend, to be spoilt, taken out and to get away from our parents (lets face it, our parents loved those moments too!)
One of the most important reasons for why Grandparents are so important in our lives is because of the bonds that they create. Involved grandparents can make a big difference in the lives of their grandchildren and are playing increasingly important roles in children's lives particularly on adolescents and when families are going through difficult times. They also give (sometimes) great advice…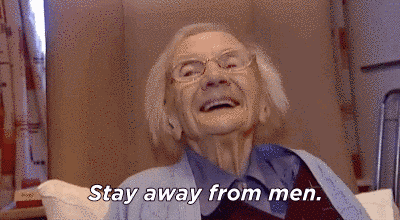 Grandparents are amazing people and can do amazing things (as well as nag you to the ends of the earth). They do these things willingly and naturally (although not for all as I'm fully aware due to family breakdowns, miscommunication and loss of life these things sadly do not occur).
My grandparents house provided a safe haven of childhood joy – I remember the garden to me was like a secret Garden where trees met in the middle, tomatoes grew in a greenhouse, they had a pretty wood garden shed and in the summer the garden furniture came out, my siblings and I would spend hours just playing in the sun, finding tadpoles in the pond and each time felt like there was a new discovery. What children need most are the essentials that grandparents provide in abundance. They give unconditional love, kindness, patience, humor, comfort, lessons in life and most importantly homemade cookies.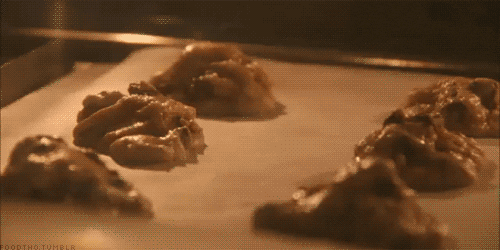 As I age – irrevocably – it's at my parents house, who are now Nana and Grandpa – where brothers and sisters gather and reunite.
My parents have been incredible Grandparents to my children, with everything that's happened I couldn't fault them in their generosity with their love and support.
Oh and the terrible attitude my kids come back home with after being spoilt.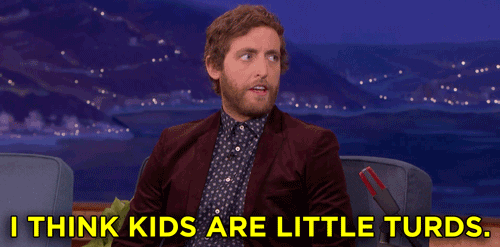 Go back two decades ago it was at Nana and Grandpa's house where young cousins play and grow to become best friends. I was at my Nana and Grandpa's house where Aunts, Uncles, Nieces and Nephews grow close to one another. To get 50p to go buy sweeties from the local post office. To get fish and chips from the local chip shop that only opened on certain days (you guessed it, Friday) To play with the nextdoor neighbours boy called Greg and to find baby birds needing rescuing (yes, I'm aware they probably died)
It all starts at Nana and Grandpa's house.
It's at this house where young families of their own, learn the values and traditions that have been passed down through generations. It's at this house where those values and traditions are celebrated.
My own parents adore having the grandchildren over now it's their turn to let my children and my siblings children get away with things they never would've let me do as a child! I often get from my mother the words "you were the same as a child" if I complain my children don't listen to me, cheers mum, super helpful. Oh what was that, you let them stay up past their bed time and allowed them to get away with not eating all their veg but have pudding?!
It's these bonds, values, and traditions that we take with us as we grow through life. It's these important things that, as we grow older, we'll hope to instill in the family that we've started – and my own children see my Nana almost daily and as she ages can inflict her own parenting techniques onto me!  Influences can be direct, resulting from contact and face to face interaction, and indirect, mediated by other means such as parental behaviour. One source of indirect influence of grandparents is via financial support. Or, just to feed you up – did you even go to your Grandparents house if you weren't stuffed up with carbs?
Watching a family grow from something that they have started is incredibly humbling and it's something to cherish – this is why Grandparents have so much love for their family and why they are always the happiest when they're around although not everyone has that luxury due to loss, family break downs or adoption.
I always remember getting hugs and kisses every time I walked into and everytime I left my grandparents house, I remember them stood at the door waving farewell as my siblings and I pressed our faces against the car window complaining we didn't want to go. I can't remember a time when they weren't happy to see us all (ok, one time I annoyed my Grandpa by talking all night with my sister but that's not the point)
---
According to this news article I found in the Telegraph posted in January 2018 Grandparents are becoming the forgotten generation:
"A study of 1,000 five to 18 year-olds reveals just 21 per cent will visit their older relatives to hear about how their lives were different in the past; such as where they worked, how it was living in the war, and how they met the love of their life.
More than half of youths have no idea what job their grandparent did before retirement – admitting they'd never thought to ask.
Researchers found that although 65 per cent of youngsters do see their grandparents every single week, 37 per cent claim this is only because their parents want them to.
And while 39 per cent talk to their grandparents on the phone, Facebook or Skype at least once a week – 16 per cent once a day – conversation is rarely focussed on what they are doing or have done in the past.
Four in 10 kids have no idea what their grandparents proudest achievements are, while 30 per cent don't know if they have any special skills or talents.
And 42 per cent don't spend any time talking about their grandparent's history – and are therefore clueless about what their grandmother or grandad was like when they were younger."
---
I also found this article on the influence on development from the Psychologist.bps.org posted November 2005:
"By acting as parents themselves, grandparents influence how their children act as parents. Benoit and Parker (1994) found 65 per cent concordance in attachment security across three generations: maternal grandmothers' and mothers' adult attachment interview (AAI) status and infants' strange situation classification at 12 months. 
  
Attachment theory emphasises consistency over generations, but it also predicts that adults can work through or resolve unsatisfactory relations with their parents and modify their internal working models, either through self-reflection or with the aid of therapy or counselling. Many survivors of the Holocaust in the Second World War (now grandparents) score unresolved on the AAI, due to the traumatic way in which they lost their parents at an early age; but few of their children score unresolved, and their grandchildren appear to be indistinguishable from the remaining population in terms of attachment characteristics (Sagi-Schwartz et al., 2003).
Other studies have looked at transmission of more general qualities such as warmth, autonomy, depression and aggression. For example Vermulst et al. (1991) noted overall differences between generations, in Dutch grandmother/mother dyads; mothers scored higher than grandmothers on educational level, affection, and perceived support, but lower on conformity and restriction. They found links from grandmother affection to mother's psychological well-being. About one third of the variation found in mother's parental functioning could be explained in terms of earlier parental functioning of the grandmother."
---
Though spending quality face time is important, connecting online through social media and tools like WhatsApp is a great option for grandparents and grandchildren separated by geography or unconventional family structures – my own Nana moved locally to where I live and if she doesn't pop round every day I still get messages every day! My Grandpa died 12 years ago now.
Technology does more than offer a platform for connection between generations — more importantly, technology offers grandparents and grandchildren a way to bond and learn from each other although there are negative sides too as with society's increased reliance on technology, we are losing the in person interactions that help us better understand each other that only physical communication can offer.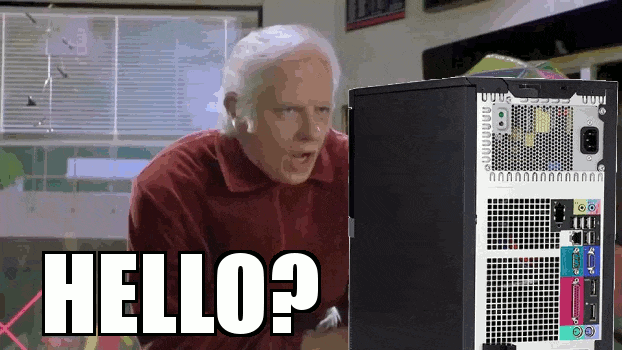 The older generation and teenagers benefit from this sharing of knowledge in a number of ways. In addition to being a positive role model for younger family members, connecting through technology allows 'the grandparents' to offer their grandchildren:
A stronger sense of cultural heritage and family history

Time together online, grandparents frequently have more time than family members who work (plus can offer childcare help too)

A listening ear as they aren't parents, grandparents have a unique opportunity to help troubled youth or at any age.
Grandchildren have a lot to offer their grandparents too such as
A sense of purpose and value

Knowledge around how to use the internet for more than communicating, for example, to conduct research, communicate, play games, send photos, shop online and so on.

Companionship and love

Motivation for staying active and engaged
My son with Nursery used to visit the 'old folks' home which brought joy to both old and young alike.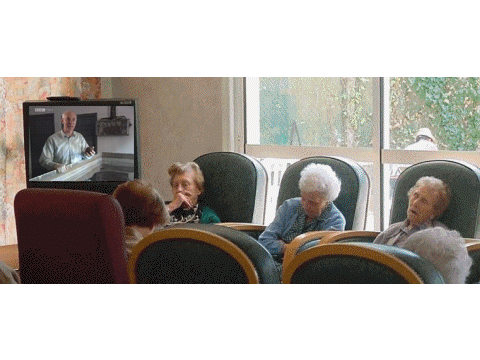 Ok, so it was less that and more developing connections between older people and very young children as it can benefit both the older people and the children plus some of the older people are grandparents and have visits from family members, but others do not, so they really appreciate care home visits from the children. The children also benefit from connecting with the residents, especially those who do not have grandparents of their own.
Sometimes real friendships can be formed! Interacting with people of a different generation can be very valuable to both parties for mental health especially in the older generation as it it may be lonely and socially isolating and children are full of energy it could burst some life into a place!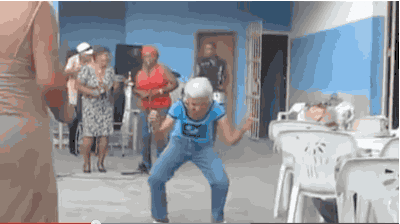 The children also learn about the differences between generations and about the world too and their play also often reflects what they have learnt about the older generation, and their parents appreciate this extra aspect of social life they experience and they understand that sometimes they need to speak quietly, but sometimes it is necessary to speak more loudly if an older person is having difficulty hearing them.
I've also found some information on if Grandparents have legal rights click here for more information.
I also found an article from Age UK from 2017 claiming that 5 million Grandparents take on Child Care responsibilities  – "Two-fifths (40%) of the nation's grandparents over the age of 50 – five million – have provided regular childcare for their grandchildren, according to a new YouGov poll for leading older people's charity, Age UK" Click here for information
So, if possible take some time and let the Grandparents in your life know how much you appreciate and love them back. Or remember the fond memories you had with them. Even visit an old folks home!
Or in my case – let your parents suffer the wrath of your crazy children!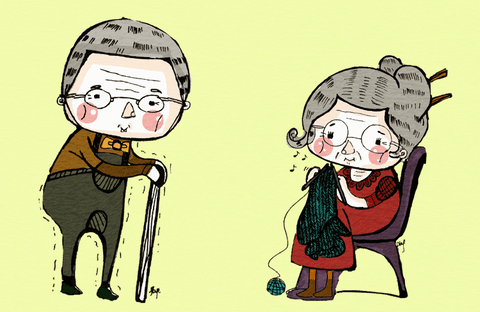 Here's my own Nana's YouTube on her 'Top Tips' with ACE – she ends up featuring a few times!