1. S'mores Brownies Recipe
165g Unsalted butter, plus extra for greasing

100g Milk chocolate, broken up

100g Dark chocolate, broken up

3 eggs and 2 egg yolks

1 tsp Vanilla paste

165g Golden caster sugar

2 tbsp Plain flour

1 tbsp Cocoa powder

200g Bahlsen biscuits, broken up (I used a mixture of the different types)

Handful of marshmallows
Instructions:
Preheat the oven to 180C. Grease a brownie tin with butter, then line with baking paper.

Melt the butter and chocolate in a pan over a low heat, continually stirring.

Use the kMix whisk to whisk the eggs, egg yolks and vanilla together until light and fluffy.

Add the sugar in two additions, whisking on a high speed between each. Pour it down the side of the egg mix so as not to knock out the air that has been whisked in. Keep whisking until mixed.

Then pour the chocolate into it, down the side so as not to knock the air out.

Add the flour, cocoa powder, third of the biscuits and stir until well combined, pour into the tin.

Scatter the remaining biscuits and marshmallows over the top.

Bake on the middle shelf of the oven for 25–30 minutes.

When you take them out they should still wobble, leave in the tin to cool before cutting.
---
2. Choco Leibniz Easy Biscuit Pudding
 Preparation time: 10 minutes
Ingredients: for 4-6
1. 4 eggs, whisked
2. 300ml double cream
3.  6tbsp caster sugar
4. Pinch ground ginger
5. 12 Choco Leibniz (Milk or Dark) biscuits, roughly crushed (I used 6 dark and 6 milk with caramel)
6. Icing sugar, to dust
Method:
Preheat the oven to 200°C/400°F/Gas Mark 6.
In a bowl, mix the eggs with the double cream, sugar, ginger and the CHOCO LEIBNIZ biscuits.
Place this mixture into a small baking dish.
Place in the oven for eight to 10 minutes. Serve warm and dust with icing sugar.
I was amazed at how light and fluffy it was. Everyone loved it served with ice cream. You could substitute the ginger with orange zest and use the Orange & Chocolate Leibniz biscuits.
---
3. Cinnamon Cookie Recipe
(inspired by Bahlsen)
Overall time – 40 minutes.
Ingredients:
3 Egg Whites

2 cups 250 g Powdered sugar

1-2 Tbl. Ground Cinnamon (to taste!)

1 Tbl. Fresh Lemon Zest

3 cups/ 300g Ground Almonds

Powdered Sugar
Method:
Preheat oven to 162°c/325 °F.

In a Mixer, whip up those egg whites, add powdered sugar. It'll be thickish.

Take out 8 Tablespoons of the egg white/sugar mix, and put it in a plastic baggie or piping bag. Set aside.

In a small bowl, combine the ground almonds, cinnamon and lemon zest.

Add the Almond Mix to the Egg White Mix and use a wooden spoon to stir it together until it is full.

Combine.

Let it rest for 15 minutes.

Prepare your rolling out surface by covering it with a thick layer of powdered sugar.

Rub your rolling pin with powdered sugar.

Grab a chunk of the dough with powder sugar hands and pat it into a disk. Set it on the powdered sugar, rub it into the sugar, flip and rub again, now start rolling.

You are rolling out dough, roll easy, flip it or rotate the dough often. If it starts to stick add more powdered sugar.

You want to roll it about 1/3 inch (5cm) thick. 

Cut the cookies out with a shaped cutter of your choice. If the cutter feels sticky… dip it in powdered sugar (are you seeing a pattern?)

Put the cut out cookies on a cookie sheet – you can put the cookies fairly close together since they don't spread.

Gather the dough scraps – add some new dough to it and roll again. Keep going until the dough is used up.

When you have a full tray. Clip the corner of the baggie containing the bit of meringue and pipe it onto the cookies. Don't let it drip over the side.

Bake for 15 minutes.

Let them cool on the baking sheet.

Enjoy!
---
4. Bahlsen Caramel Choco moments Cupcakes
Overall time – 40 minutes
Ingredients for the cake:
2 Caramel Choco moments

40g unsalted butter softened

140g caster sugar

100g self-raising flour

40g cocoa powder

Pinch of salt

2 eggs

120ml milk
Ingredients for the Frosting:
140g unsalted butter softened

280g icing sugar sifted

1-2 tsp semi-skimmed milk

Food colouring of your choice

2 caramel Choco Moments
Method:
Preheat the oven to 170°C/325°F/Gas Mark 3 and line a muffin tin with eight cases.

Process the first two Carmel Choco Moments in a food processor until they resemble fine dust.

In a bowl, mix together the butter, sugar, flour, cocoa powder, salt, eggs and milk until smooth. Add the powdered Carmel Choco Moments into this mixture and stir well.

Spoon into the muffin cases and bake in the oven for 20 minutes.

Remove from the oven, leave the cases in the tray for five minutes, then remove from the tray and leave to cool completely on a wire rack.
Method for the frosting.
Beat the butter in a large bowl until soft.

Add half the icing sugar and beat until smooth.

Add the remaining icing sugar, along with one tablespoon of the milk (add more milk if necessary) and stir until smooth and creamy.

Add the food colouring and mix until well combined.

Spoon the frosting into a piping bag with a star nozzle and pipe the icing onto the cupcakes in a large swirl.

Place the two remaining Caramel Choco moments under a clean towel and break them up with a wooden spoon or rolling pin to make shards rather than crumbs!

Decorate!

Enjoy.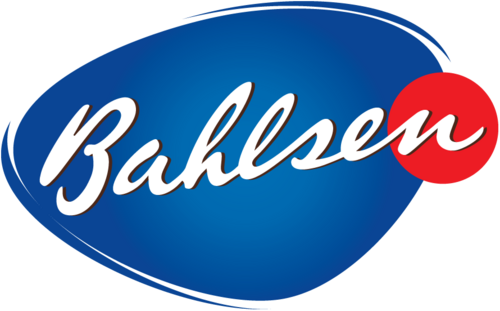 Find more recipes on their site

 

click here

!!