What is combination feeding?
Combination feeding – where you do both bottle feed (aka artificial feed) or breast feed.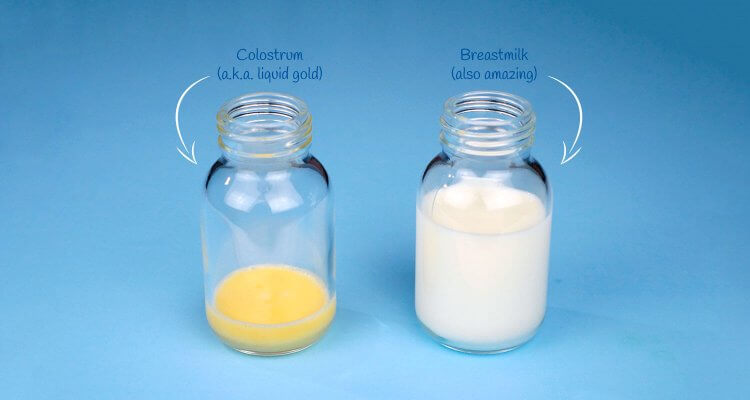 What is breastfeeding?
Basically what it says on the tin – putting baby on boob! Breastfeeding is a way of providing young infants with the nutrients they need for healthy growth and development. Not all mothers can breastfeed but some can provided they have accurate information and the support of their family, the health care system and society at large. Exclusive breastfeeding is recommended up to 6 months of age, with continued breastfeeding along with appropriate complementary foods up to two years of age or beyond because feed your child how you want!
What is Colostrum?
Colostrum is the yellowish, sticky breast milk produced at the start of the fourth trimester, is recommended by health professionals as the perfect food for the newborn, and feeding should be initiated within the first hour after birth.

What is formula feeding?
It is the practice of feeding an infant a substitute for breast milk. Health Visitors generally advise exclusively breastfeeding (that is, breastfeeding with no supplementary formula) for all full term, healthy infants for the first 6 months of life, however, many infants are bottle fed today, at least in part.
For infants to achieve normal growth and maintain normal health infant formulas must include proper amounts of water, carbohydrate, protein, fat, vitamins, and minerals.

5 different types of  Formula for Babies
There are different types of formula to suit every baby's needs. Check out this list for ones to try!
Some include:
1. Cow's Milk Based Formula
Most of the baby formulas have cow milk as its main ingredient. The manufacturers alter the protein of the milk to make it easier for children to digest.
2. Soy-Based Formula
In soy-based formulas, the brand modifies the plant protein to ease its digestion. The doctor will recommend soy-based formulas if you are a vegan, or your child faces difficulty in digesting cow based milk formula.
3. Lactose-Free Formula
Lactose intolerance, commonly put as the inability to digest lactose, is a rare condition in babies. But if detected, the pediatrician will recommend a formula that has corn syrup instead of lactose.
4. Extensively Hydrolyzed Formula
In the formula, the brand breaks down the protein into smaller parts to make it easy for babies to digest. The doctors recommend this type of formula for babies who face difficulty absorbing nutrients or babies with multiple allergies.
5. Metabolic Formula
If your baby is ill and requires specific nutrition, then the doctor may recommend metabolic formula.
Did you know there are 9 varieties of breasts?!
Yes NINE!
Not all kinds of boobs are created equal, though all are created equally lovely. Sure, there are sizes of boobs, but it doesn't end there.
A company called Third Love funneled money into research on what types of boobs there are. They realized that bra designs were too one-size-fits-all, so they wanted to identify the types.
They found that there are nine kinds: round, east-west, side set, slender, relaxed, asymmetric, athletic, bell shape, and teardrop.
Which one do you have?
1. ROUND
Have almost perfect spheres for a chest? Then this may be you. Boobs of this type are equally full at the top and bottom. Sometimes they're surgically enhanced, but definitely not always. This shape is generally the most sought after, though it isn't to say they're the most common. When looking for a bra type, most bras on the market fit this kind. However, balconette bras are recommended by Third Love because they'll fill the cup nicely and provide a natural cleavage.
2. EAST-WEST 
In this case, the nipples are pointing outward in opposite directions. Or, even if your nipples themselves don't necessarily point right to the sides, the general directions of your boobs are out to the sides. Push-up bras are what is suggested for this type of boob to gather them up closer to the front of the body, then they'll flatter your natural shape. Here's a fun fact: Bettie Page was said to have these kind of boobs.
3. SIDE SET 
Side set boobs are characterized by having a wide space between them. With these boobs, the nipple points a little more forward than with east west. Front closure styles of bras are the best for this type because the bigger gap between breasts is disguised by the more fabric found above the cups. They also bring the breasts inward, toward the center of your chest.
4. SLENDER 
For this type, the boobs are thin and the nipples are pointing downward. Slender boobs tend to be slimmer at the top, fuller at the bottom, and longer than they are wide. A good way to know if this may be your type is if you have a relatively smaller cup size. The plunge styles are the best kind of bra for this type because it helps bring the boobs together to form a cleavage. Just because they're smaller doesn't mean they can't be brought together to be shown off!
5. RELAXED 
These types of boobs are characterized by having lax tissue and nipples pointing downward. To provide lift racerback, push-up, or a t-shirt bra are recommended. Smaller cup sizes can use bras without wiring or lifting.
6. ASYMMETRIC 
Asymmetric is also known as different sized boobs. One boob is larger than the other. It's actually quite common for this to be the case in women. Most women have asymmetry to one degree or another. The significance of these types of boobs as a categorization is that the size difference is big. The best bras for these type of boobs are any with removable pads so that the smaller boob can have extra padding.
7. ATHLETIC 
Don't worry, you don't have to have worked up a sweat to own these boobs. Though they are characterized as being wider more muscular boobs with less tissue. These are generally found in women who work their pectoral muscles. Women with this type are often smaller-breasted. A wireless bra is best because it'll provide comfort. One with a thick band is key to keeping them in place and help keep you supported. A push-up bra can also be used because it'll create the illusion of having curves.
8. BELL SHAPE 
These kind of boobs are slimmer at the top while fuller at the bottom. They're similar to slender boobs, but they're just generally larger. Bell shapes occur most in women with heavier chests. For a C cup and under, a T-shirt bra is recommended as it'll help you lift your boobs and have them actually sit in the cups. Though for D cup and above a full-coverage bra with padded straps is recommended for comfort and lift.
9. TEAR DROP 
Teardrop boob types are very similar to round except there's a little less breast tissue on top. They're just a little less full on top than they are on the bottom. This kind is very common among women who've had children. One of the cool things about having this boob type is that all bra types should work for you. You can choose to have it be a push-up or not, it's a matter of preference. This type the one that most bra designers have in mind when they're creating a bra.
My story with combine feeding…
Due to my first having strep B I tried to express milk instead as she wasn't near me as much although had I tried to use the electric pumps – in the end it was (for me) too stressful, something I couldn't commit to so she had tommee tippee bottles and actamil til age one – reason for buying that brand is at the time I believed it was the best brand ever and wanted her to have the best but over 7 years later I've discovered other brands cheaper with the same ingredients.Her first 'feed' was breast then tube then bottle.
---
My second I expressed, breast and formula fed for 5 and a half months as I felt so guilty I didn't properly breastfeed with my first and I used cow&gate as that's what suited him alongside the breast milk that I either expressed or straight from breast (he did try sma)
---
Currently with my third who is age 4 months I'm currently formula and breast feeding and at  I now and again attempt to express but due to the breast issue I found out about last year at the grand age of 28 I now feel less guilt for not being able to fully feed any of my children as I discovered I have a congenital deformity therefore not having enough breast tissue.
Always remember fed is best. Informed is best.
Why combine breast and bottle?
You may want to combine breastfeeding with bottle feeding if you:
are breastfeeding and want to use a bottle to offer your baby some expressed breast milk

want to breastfeed for some of your baby's feeds, but give bottles of formula for one or more feeds

are bottle feeding your baby and want to start breastfeeding

need to leave your baby and want to make sure they have some milk while you're away
Introducing formula feeds will probably reduce the amount of breast milk you produce. Your baby also learns to use a different kind of suck at the bottle than at the breast.
These things can make breastfeeding more difficult, especially in the first few weeks when you and your baby are still getting breastfeeding established.
Introducing formula feeds
Combining breastfeeding with formula feeds is better for your baby than switching to only using formula. It means both you and your baby can carry on enjoying the benefits of breastfeeding.
If you choose to introduce infant formula:
it's best to do it gradually to give your body time to reduce the amount of milk it makes. This will also give your baby's body time to adjust from having human breast milk to having formula milk

if your baby is six months old or more and can drink milk from a cup, you may not need to introduce a bottle at all

if you're going back to work, start a few weeks beforehand to give both of you time to readjust
For more information, see drinks and cups for babies.
See more advice on how to bottle feed.
Below is my message to anyone who has any issues with how a baby is fed.